MEASURING THE PROS & CONS OF AN ALUMINUM GATE
An Honest Contractor Assessment by Mulholland Gates
Purchasing a gate can be a confusing and frustrating process that requires a lot of research. There are many different materials available to consumers today and each has its own unique set of benefits. There are many important factors to consider before dedicating yourself to a gate material. Is it meant for just protection or would you like it to also add an extra design element to your property?  Would like you something that requires little to no maintenance, or are you prepared to re-vamp your gate every few years? What kind of budget do you have set aside for this project?
While aluminum solutions are amongst some of the newest products on the market, they are quickly becoming the most popular. Today we'll outline some of the pros and cons of aluminum gates and fencing to help determine if this product is the best option for you and your home.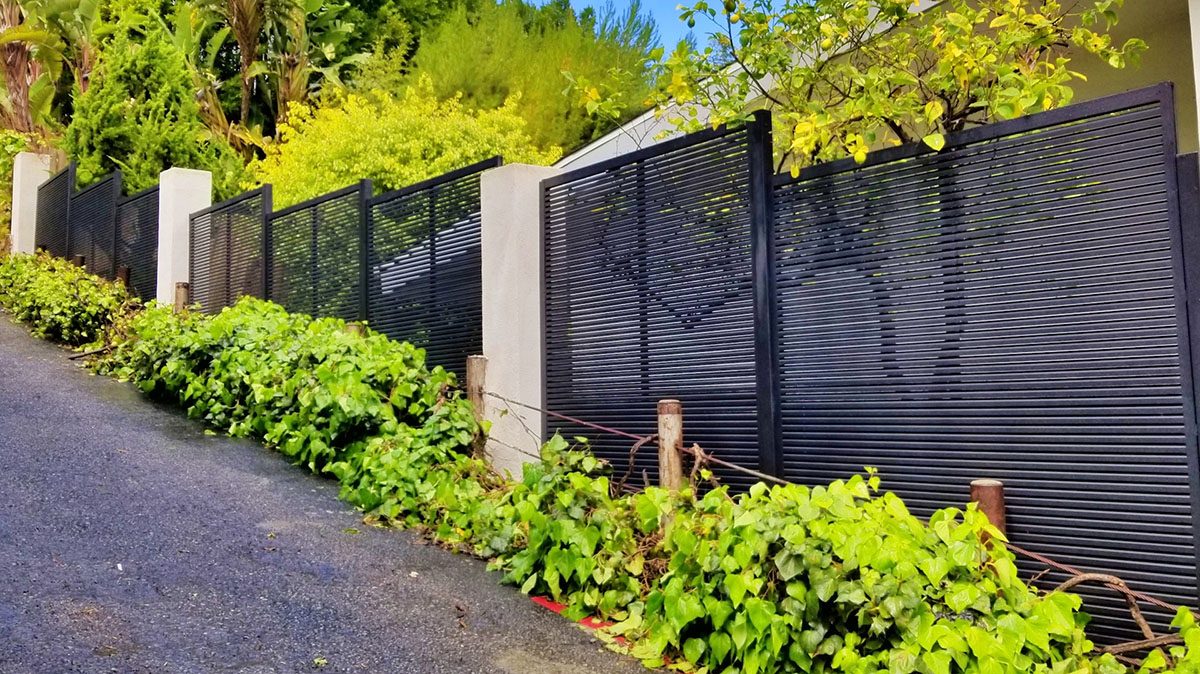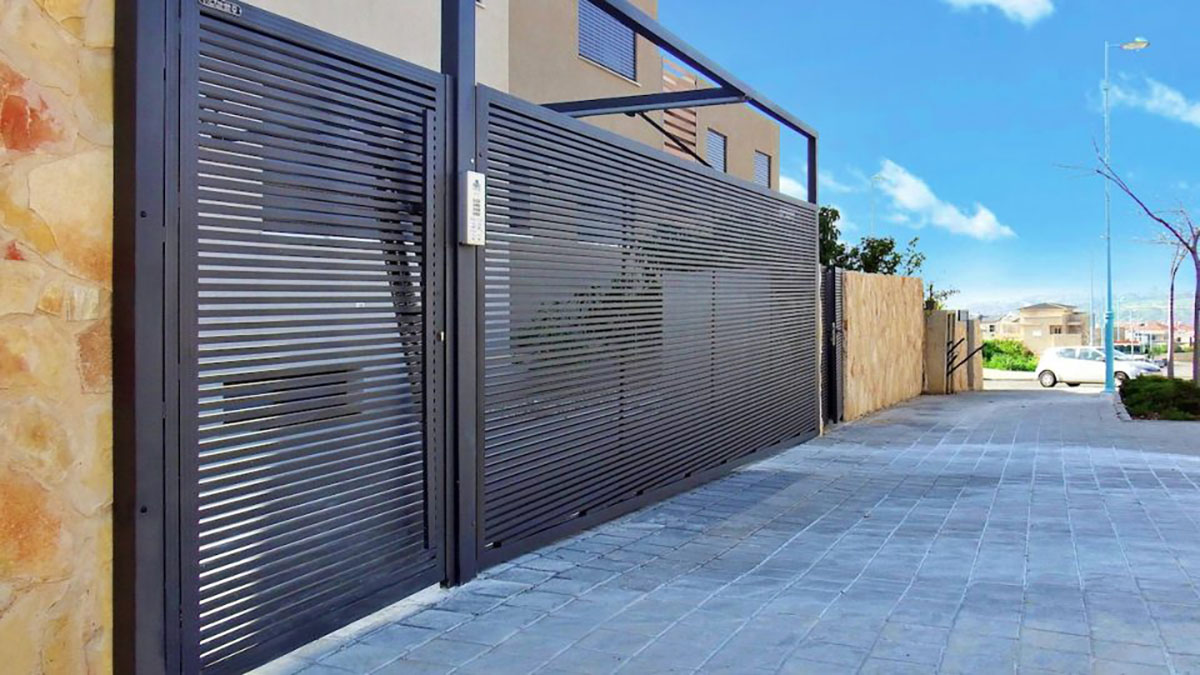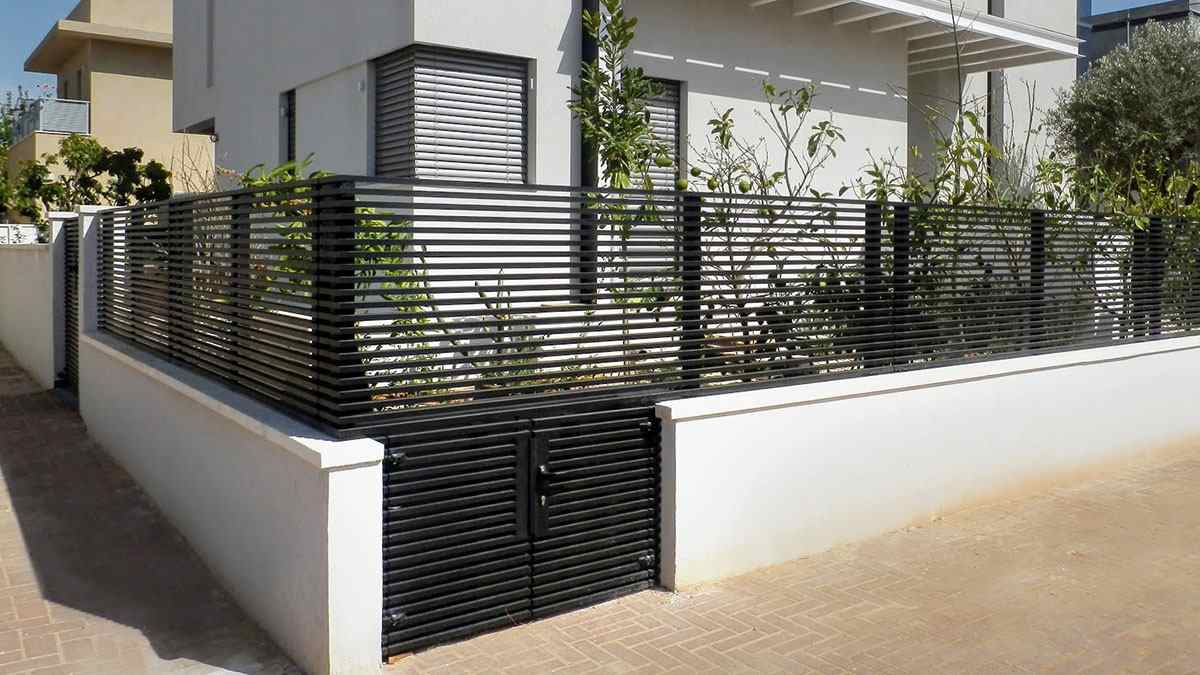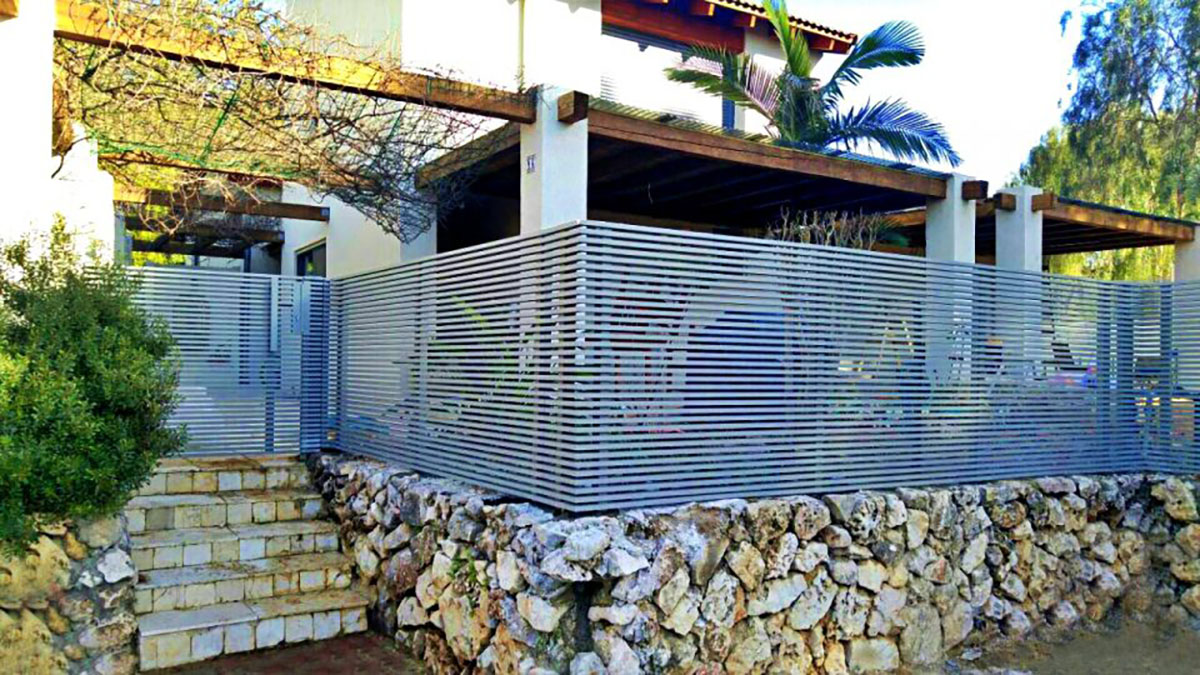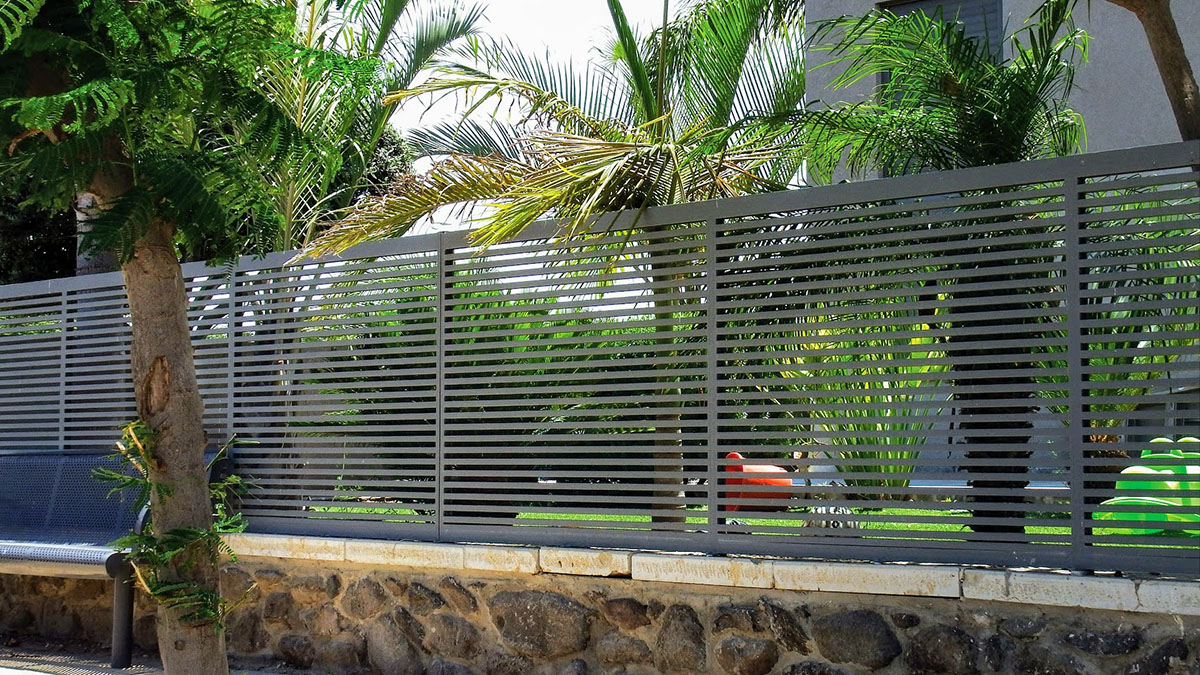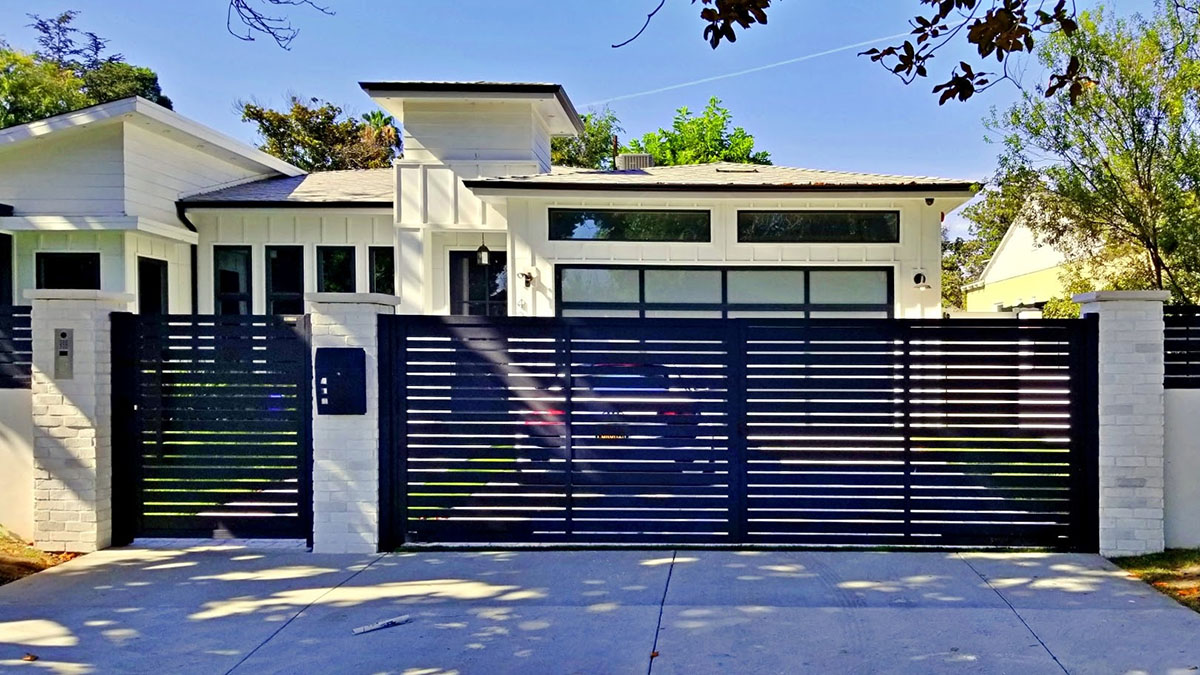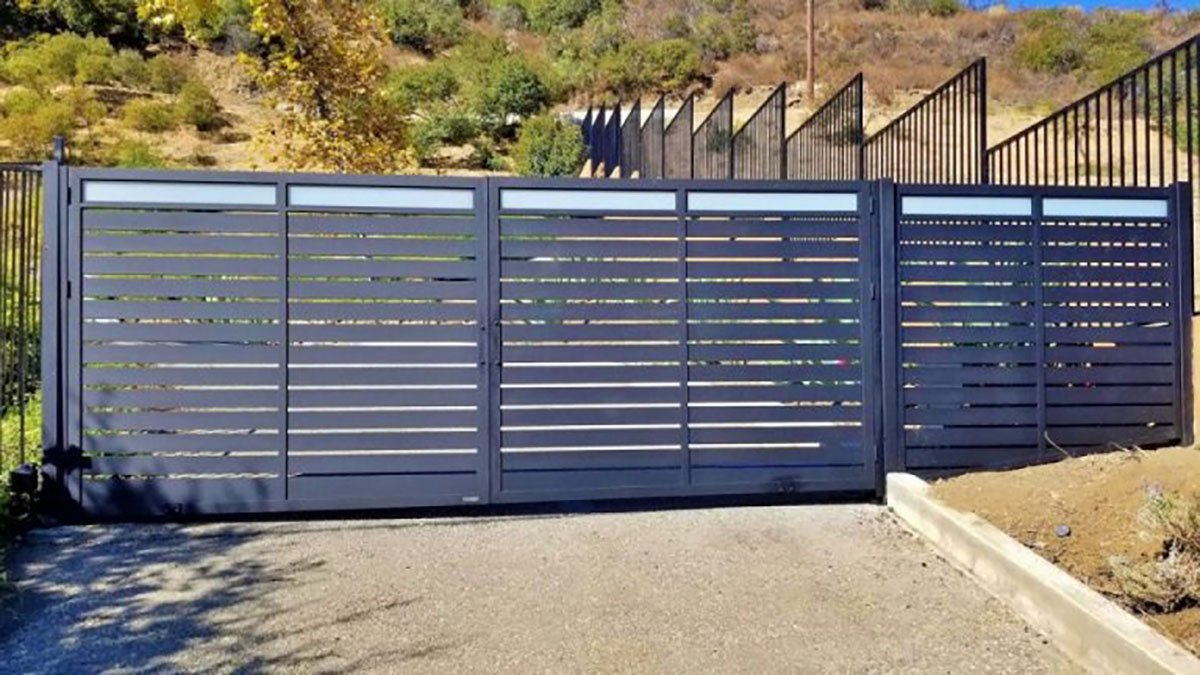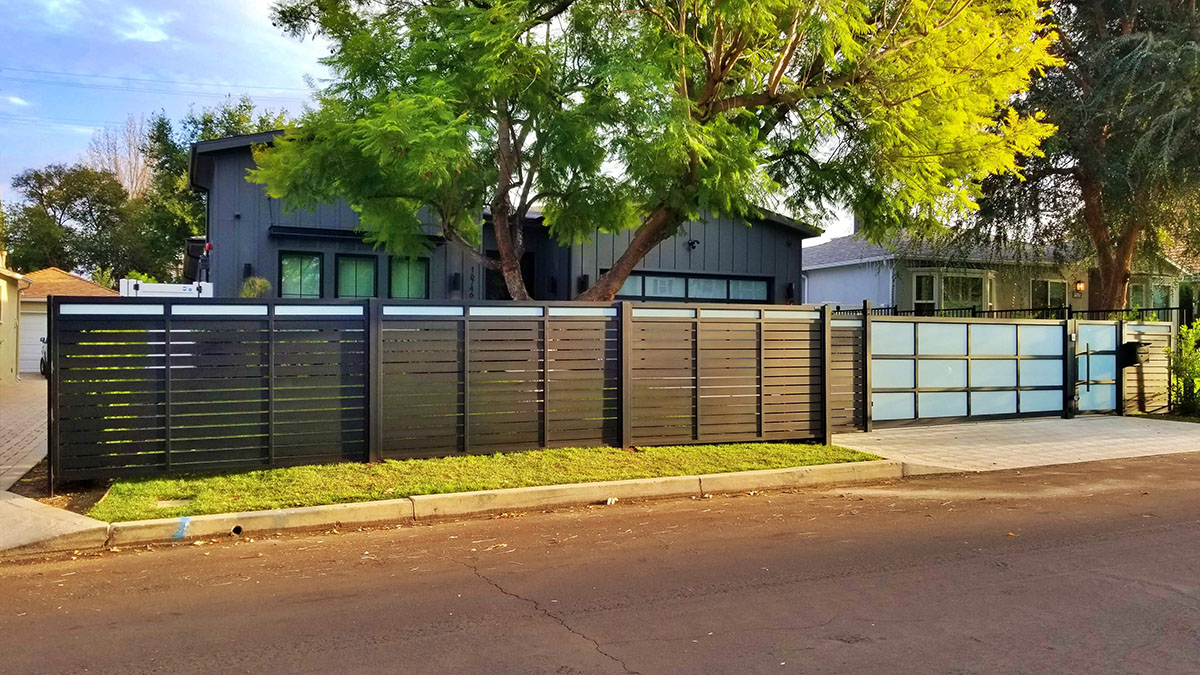 PRO :
Low- Maintenance
Aluminum is currently the most care-free, "get it and forget it" product available. Unlike wood, it does not require re-painting or re-staining every few years. It also cannot rot or become infested with pests. Aluminum is not susceptible to rust like chain-link or wrought iron so there is no worry of water damage. Plus, aluminum solutions are incredibly easy to clean, only needing a quick rinse with a hose or some warm soap and water for a more intensive cleaning.
  

CON :
Less Privacy:
Traditional aluminum fencing does not provide much coverage. If you are looking for a gate that will completely block the view of your home from the street, you would need to consider avoiding a traditional aluminum style. (We are speaking here of the ubiquitous "wrought iron look" that is the traditional appearance of aluminum gates and fencing.)
Mulholland has various styles that give privacy. Many of our fully opaque glass and aluminum styles accomplish this, particularly those with a solid aluminum profile. Our solid profiles (soon to be pictured at our site) and the "Hi-Tech 45˚" are other styles that provide privacy. But these styles are unique to Mulholland.
  PRO :
Inexpensive:
Aluminum is the most cost-efficient material regarding metal options, ringing in at much cheaper than steel or wrought iron. It is only beat in cost by specific types of wood. but evens out when considered the added maintenance required for wood every 2-4 years.
 

CON :
Weaker Material
While aluminum is extremely durable and resistant to the elements it does have a lower breaking point that other metal options. If you are looking for a heavy-duty security fence, or something to keep out large animals or groups of intruders, iron or steel may be a better option.
Check out the video below to see how we strengthen the integrity of our aluminum materials to circumvent this problem.   This video is an oldie, but a goodie.
  PRO :
Versatile & Decorative
When it comes to gates and fencing security is the number one priority that comes to mind, but that doesn't mean there needs to be a sacrifice of your own personal style. Many materials, such as iron and wood, can only be customized to a certain point due to their rigid materials. Aluminum is highly malleable during the production process allowing it to be manipulated into whatever unique design fits your design needs. Aluminum can also be made to replicate wood staining, finished with any color, and be embedded with glass for an even more unique look.  Almost any design imaginable can be replicated with an aluminum solution.
  PRO : Adaptable, Easy Installation:

 
Aluminum installation are one of the easiest and simplest due to the materials light weight. Professional installations with be completed more quickly, at a lower price and it can even be installed by a novice.  Aluminum can be installed on an varying landscape, it is especially useful on sloped properties where it's height can be adjusted to avoid any holes. Their easily adjustable height also gives it the benefit of easily meeting any building or safety codes.
  PRO :
Environmentally Friendly:
Due to the recent boom in development and population many of our natural resources are depleted. Deforestation is affecting all areas of the globe, hugely effected by the construction industry. Aluminum avoids the needs to collect anymore wood, while also being popularly recycled. Since aluminum is extremely durable and requires no maintenance most materials can be made from recycled components, allowing you to have a cleaner impact on the planet.
Overall, aluminum solutions have many great benefits to fit any home or need. Still have any questions about what material fits your project best? Give Mulholland Brand a call at (xxx)xxx-xxxx and one of our teams members would be happy to provide more answers. We look forward to hearing from you!
Learn More about Aluminum Series