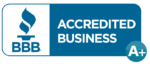 WE PRODUCE HIGH QUALITY
GATES & FENCES

Over 25 Years
Of Experience
We've installed in some of the most prestigious neighborhoods of California. In addition, we've become experts at installing on challenging terrain, such as, hills and sloped driveways. We have solutions for almost any situation!

High-grade
materials
We utilize a special high strength, corrosion-resistant aluminum alloy: 6063-T5. We then add to its strength and longevity by applying a polyester powder coat directly from our manufacturing facility. We also protect some of our railing systems with an anodized finish for a stainless steel appearance.

Professional
standards
Our processes are completely computer calibrated and made exactly to your measurements. You won't find products anywhere made to such high standards!
MULHOLLAND
COMMUNITY IMPACT

Mulholland Brand's mission to impact and improve communities goes well beyond selling gates, fences, railing systems, and pergolas. We've partnered with companies such as Back on my Feet and SPANA to raise awareness of communities in need and ways to contribute directly to the cause. With your help, we can make a difference in our local communities!
LEARN MORE
VIEW OUR EXTENSIVE
EDUCATION CENTER
All of your questions about gates & fencing – answered.
Mulholland Brand Manufacturing
GATES, FENCES, PERGOLAS, & RAILING
We're specialists in low maintenance materials for outdoor products for your property.
We have over 2 decades of experience in the industry and we've worked with various materials such as: Iron, wood, steel, and aluminum. We strongly believe that a low maintenance materials for your gate, fence, pergola, or railing project is going to be the best option for you, your home, and your family.
We proudly manufacture all of our products in the United States. Additionally, our products are made from the highest grade materials that are focused on providing low maintenance and rust resistance.
Our manufacturing facility is located in Los Angeles, one of the world's leading cities in architecture.  But we're not just manufacturers – we're installers, too! We offer a wide variety of high quality products for various property styles. Whether you have a colonial, victorian, craftsman, mediterranean, or contemporary style home, we have an option for you. 
We're not your average craftsmen; we're also educators. We understand that you may have questions about our products and our process. This is why we've outfitted our website to be utilized as an educational resource to answer your questions and provide you with practical solutions. You can start by visiting our education center!
Visit our Education Center
What
Customers are saying