When it comes to delivering safety and security, you cannot really go wrong with a security fence. In addition to keeping out unwanted people, you can also enhance the curb appeal of your home. Here are some of the benefits that many homeowners report when installing aluminum gates.
Lightweight
Aluminum is the lightest in weight metal on the market that is commonly used. Why would this matter in the instance of a gate? The lightweight metal is perfect for a fence because it can be opened or closed by anyone, including children and the elderly. Heavy iron gates may be fine if you have an automated opening and closing system, but not every household can afford such an option.
It's lightweight properties also make it easier to install, the installation process can be handled by a small team of professionals. Unlike iron or steel the requires multiple technicians, and often special equipment to install. Aluminum can be install efficiently, often within 1-2 days.
Maintenance
Contrary to the effort needed to care for iron or wooden gates, aluminum gates basically take care of themselves. They do not fade in the sun, they are rustproof due to the makeup of the metal, and they do not rot like wood is prone to do. Basically, all you have to do is hose them down every now and then and you are good to go.
Safety
The obvious benefits to buying aluminum gates is the safety factors. Aluminum is a far more sturdy material than wood is and can stand up to attempted forcible entry. If pets are living at the home, aluminum provides defense against the animals being able to chew thru the fence as they could if it was made from wood.
Since aluminum materials do not require repainting or restaining, there's no need for the use of toxic fumes that come with painting or staining. The powder-coating used to color the aluminum will not need to be reapplied.
If you are in the market for an aluminum fence, contact us!
GET IN TOUCH WITH US TODAY
If you have a project in mind, would like to see our prices, or simply want to check out our inventory in person; good news.  We have factory tours and a showroom to help you plan out your current or future project. Call us up and talk to any of our friendly staff and ask us about our current schedule, or to explore ways we may be able to help you with your goals.  If you'd like to see our latest projects, explore our inspiration gallery or follow us on Instagram, where we ongoingly post our latest completed projects.
Click the live chat at the bottom of the browser window and connect instantly with our team of experts.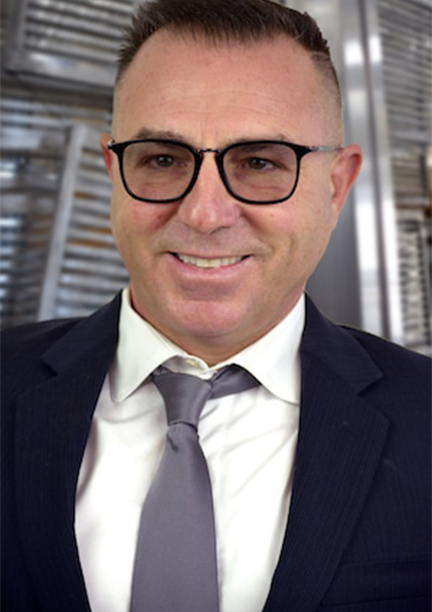 Avi Ben David is the CEO of Mulholland Brand, one of the top producers of aluminum goods in LA. He has been a part of the business from its inception in 1994 and has contributed to its growth. Avi has a solid foundation in the industrial sector from his father, who taught him the craft.
"Mulholland Brand prioritizes customer satisfaction. We're grateful for customer loyalty and thank them for choosing us."