Our most popular gate for March 2021 was this vertical slat driveway gate that we fabricated in our Canoga Park factory and that we installed in Alhambra, California.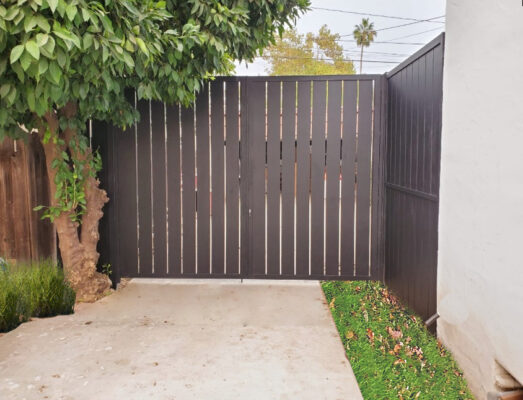 Alhambra is a city in the San Gabriel Valley, close to Los Angeles. It is one of the earliest cities in California. There are many charming homes in this area. The home where we installed this particular gate looks very much like this Spanish Mediterranean home: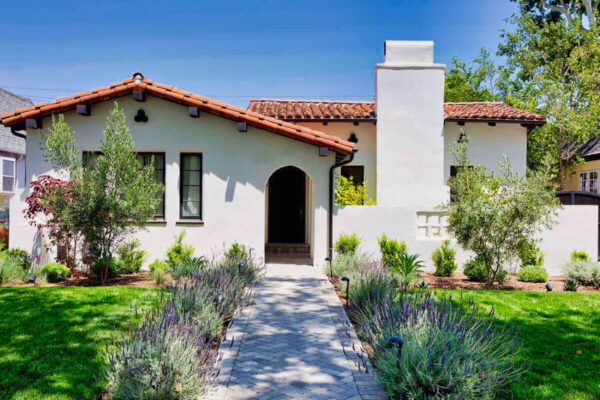 This is a very popular home style throughout the area, and particularly in the San Gabriel area. The color and style of the gate were a nice match. The gate is very much in character with this old Spanish style, but it is a completely modern gate as well.
The aluminum and powder-coating of our most popular gate in March protects and beautifies the home indefinitely.
It actually does not require any maintenance. But it will be much nicer if you make the occasional extra effort to go out and wipe off the dust or give it a good hosing, even rarely.
You'll see that these styles of vertical fencing are very popular. Here are a couple more examples: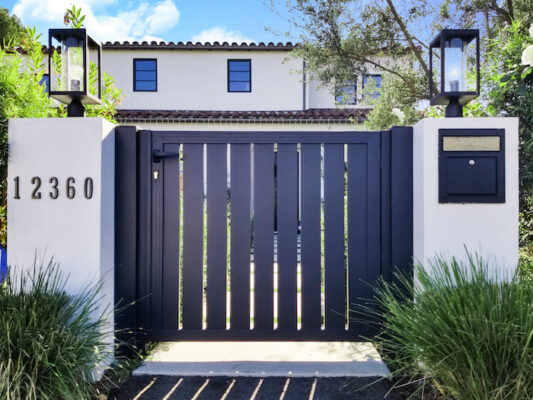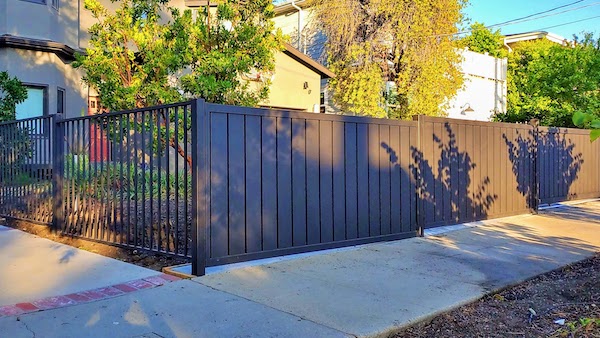 People often want to use this style in our woodlike styles as well: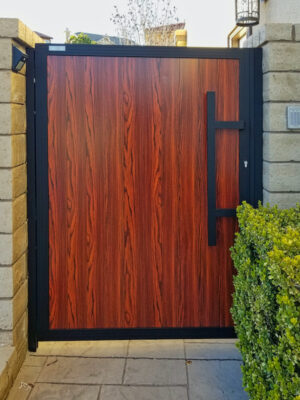 Vertical or Horizontal Slats – Which is Best?
We have not been able to find anything about vertical or horizontal slats being better than the other.
I talked about this with a friend. He mentioned that he was very skinny as a kid, and that his mother always told him to wear horizontally striped shirts. She told him it would create an illusion that he had a little more bulk to him!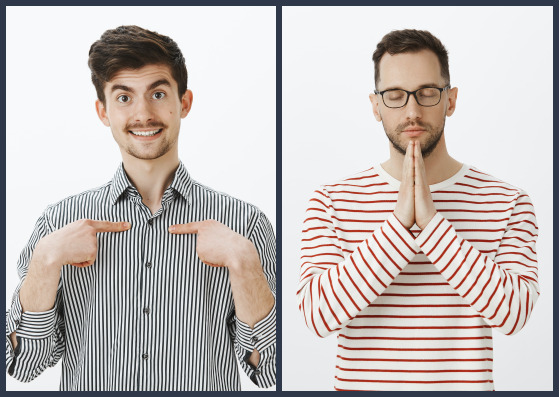 I imagine that kids that are overweight are also counseled by their moms to wear vertically striped shirts for the opposite reason – that it might somehow make a chubby kid looking a little leaner.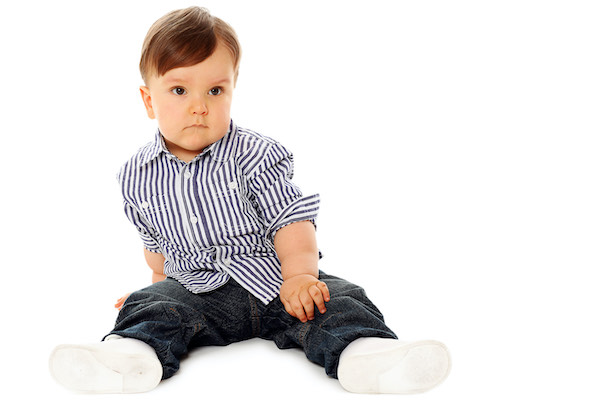 So, that's all very informal, but I think that it makes some sense, doesn't it? Vertical fences can add a bit of a sense of height to a low and wide property.  Horizontal slats might make more sense if you want to emphasize width. Please let us know if this makes sense to you, or if you would care to challenge this conclusion.
Avi's career in fencing stretches back to his childhood in Israel, where he was his father's apprentice in door & window hardware. He utilizes his training in the Israeli military, where he provided residents with security tools. For more than 25 years, Avi has been leading teams of contractors & security experts to beautify & protect California properties.