Every now and then, we do a project that we can't stop thinking about.  Today we're featuring one of our CEO's all time favorites of 2021.
This project in Encino, CA required a whole new system of gates, fences, and railings to offer more privacy and protection.  The customer chose our Hi-Tech design, which is known for it's thin slats to obscure visibility beyond the property perimeter, and of course, for it's modern design.
This installation not only adds curb appeal to the property; our installations are proven to boost your property value.  Additionally, because it is built with powder coated aluminum, this installation will retain it's beauty and elegance with little to no maintenance required.  We look forward to seeing the value climb on Zillow!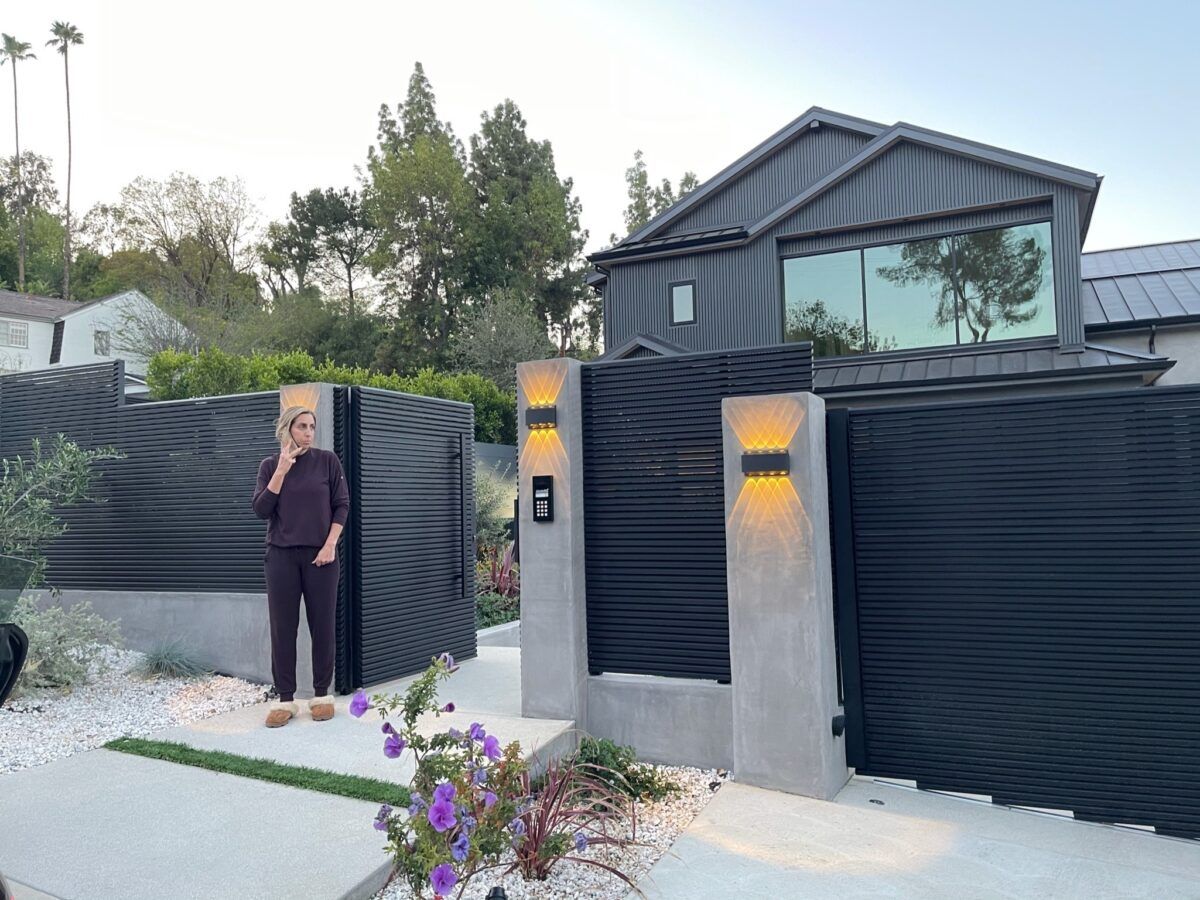 HI-TECH Pedestrian Side Gate
(Installed as a companion piece to the main entryway)
There were six seperate gates installed on this property, along the perimeter, and inside.  We also made a matching equipment cover, which is great for HVACs, pool filter systems, and more.
One of our favorite details about our HI-Tech fence system can be seen in these photos.  As you look through the images, our engineers would like you to pay attention to the details of the installation.  Note that you won't see any exposed weld-points.  Usually with most fence and gate systems, you can find weld-points along the sideposts.  All of the pieces used in this installation are carefully measured, cut, and fitted.  They're invisible, done underneath the frames and covered up, so your gate will look beauitiful from inside the property or by onlookers from the street.
Customers and contractors alike are falling in love with aluminum as a building material for gates and fences.  Not just because it is light-weight, and therefore easier for clients to budget scaleable projects, but because of the customizations available within the frames.  Customers can choose the width of the slats and decorate around the frame with panes of privacy glass.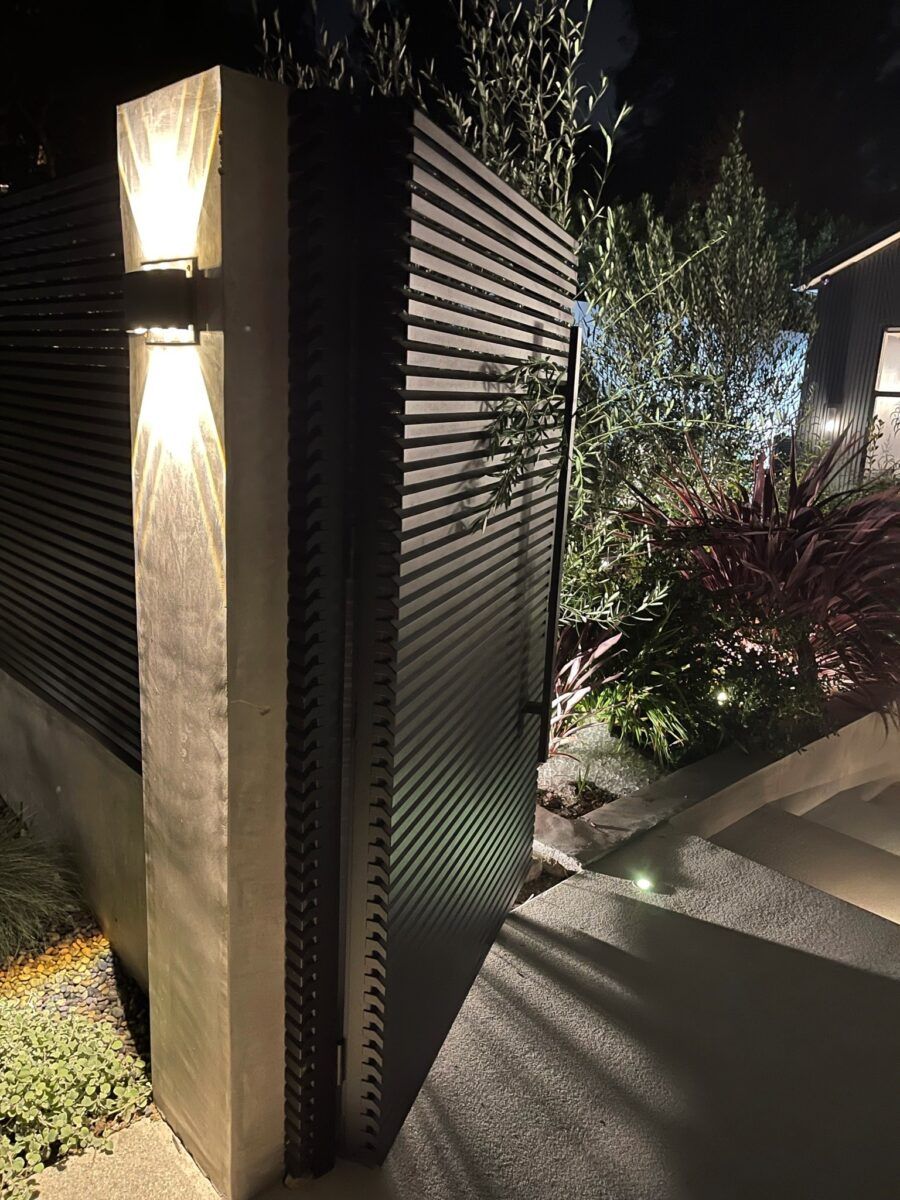 HI-TECH PEDESTRIAN GATE
A view of the completed gate to the property courtyard at night
Some property owners are concerned about difficulties presented by sloping driveways.  As you can see, slopes are no challenge at all, and do not detract from the beauty of the property.  In fact, we believe slopes can add a dynamic elegance to gate architecture.
This sliding driveway gate is powered by our favorite chainless quiet Italian-made motor.  Additional matching fence panels were added along the perimeter, and completed with a pedestrian gate with a pull bar.  People love the adornments and hardware we add.  Thanks to Apple products, consumers have had a growing respect and awareness of beautiful engineering, and the finer touches.
GET A FREE CONSULTATION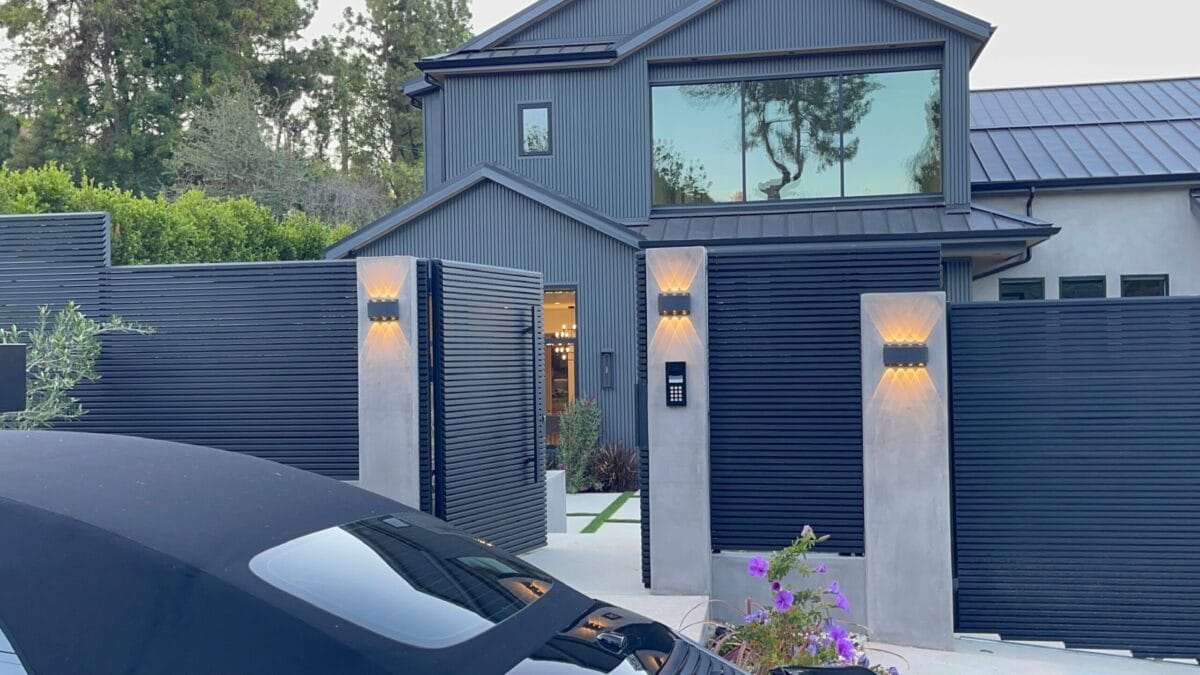 HI-TECH GATE & FENCING
Daylight street view shot of sliding gate, pedestrian gate, and fencing.
Having worked to secure and beautify Los Angeles for 26 years, when you have us come to your property, you're not just hiring gate contractors, you're hiring security experts who can provide you with consulting about any issues you may have, and your perimeter is built with deterring crime in mind.
This multi-sectional HI-TECH installation was created to add a layer of security and protect many areas of the homeowners perimeter.
Each individual gate was custom fitted with handles and hardware of the customers choice.  Both keyed and electronic lock versions are available.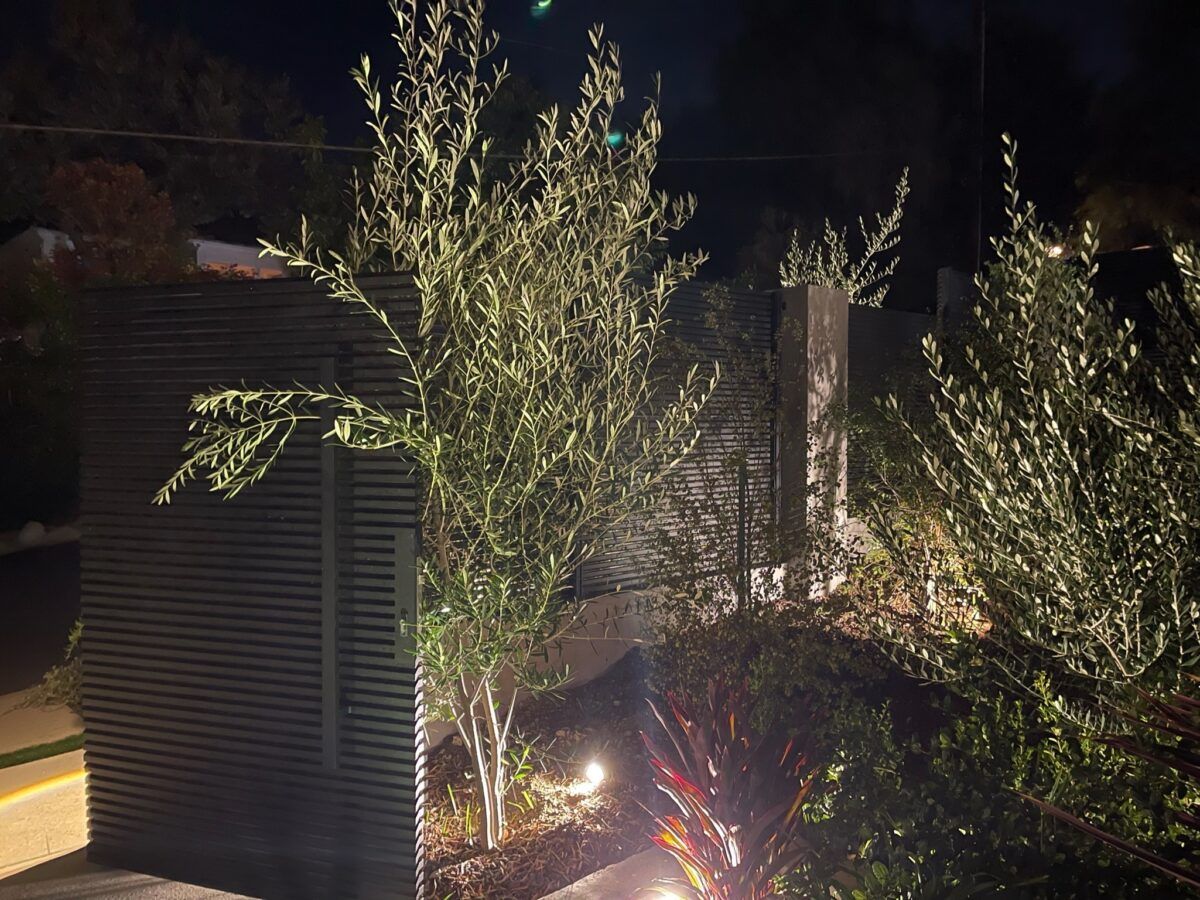 HI-TECH GATE & FENCING
Another evening view of the pedestrian gate and fences, facing towards the street
Hi-Tech gates can be customized with a color of your choice.  They're made out of a durable aluminum alloy that won't corrode or rust, and resist wear and tear in California's often dramatic weather.  The Hi-Tech Series is lightweight, heavily durable, cost effective, and built with guilt-free recycled aluminum.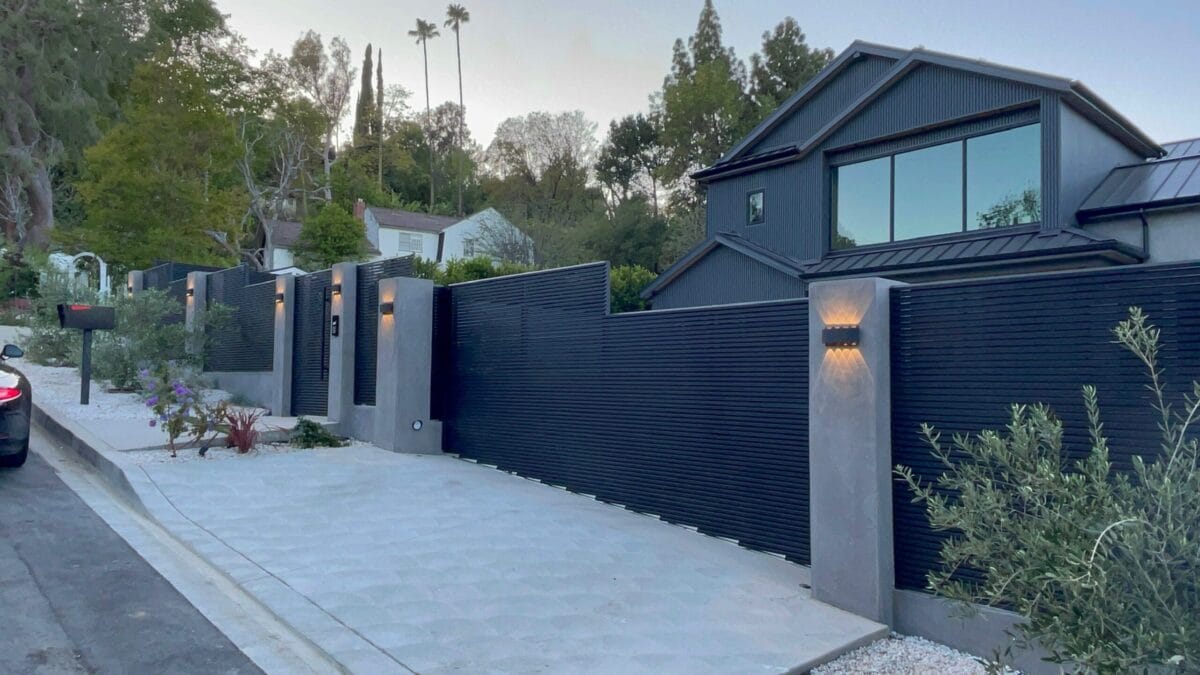 HI-TECH Series Full Property Perimeter
Installed as a companion piece to the main entryway
REQUEST PRICING
LEARN MORE ABOUT HI-TECH
REASONS TO LOVE ALUMINUM
For this project, a conventional steel or wood gate of this size would be a monster to build and to install :  it would be very heavy, and require machinery or several personnel to install it. The whole process could also be potentially dangerous and requires additional steps for safety.
Aluminum gates and fences are much lighter than wood or steel.
– Avi Ben David, CEO
In the past, we made many sliding gates of this size from various types of wood. People want wood gates that would last. Mangaris or ironwood gates are wonderful options, but wooden gates of this size could also weigh as much as 2-3 times the weight of aluminum gates. A conventional steel gate like this would weigh even more.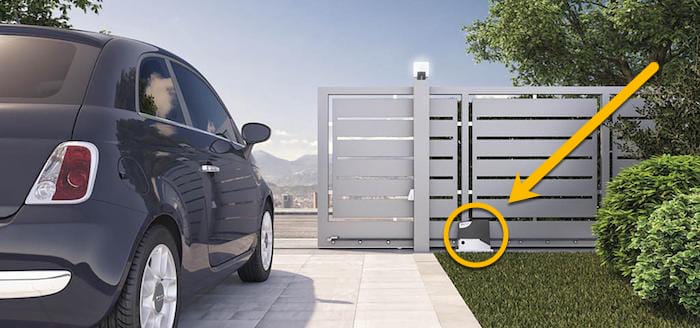 BEST-IN-CLASS GATE MOTOR
Small, chainless electric gate motor pairs perfectly with aluminum sliding gates
Gate motors can be noisy, and an eyesore on a property, and subject you to grease spills and stains.  Using lightweight aluminum materials allows you to use smaller, quieter, and more energy-efficient gate motors.
For example, the motor we most often use on sliding gates is only about 10″ tall by 8.5″ deep by 12″ wide.  It's quiet, chainless, Italian-made, includesh a great warranty, and it is loved by our customers.
The motor that would be needed to move a gate of wood or steel of comparable dimensions would be 2-3 times larger in dimensions and would consume much more electricity in its work.
The lighter weight has many other dividends. They are easier and less expensive to transport and to put in place.  All of these also result in a lower price for you without a compromise to quality.
ALUMINUM OPTIONS:
TRADITIONAL WROUGHT IRON VS MODERN PRIVACY
Aluminum gates and fences used to be solely available in the traditional look of wrought iron. And that's still a beautiful view in many properties.
But not always! There are also properties and situations where the solid appearance is more welcomed and is the final choice.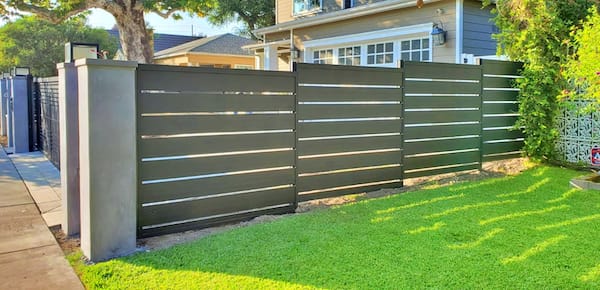 A fence like this if often called a "semi-private fence". Gaps between the fence slats allow for ventilation and aren't quite so intimidating in appearance.
HI-TECH GATES & FENCES
VERSATILE DESIGN OPTIONS AVAILABLE
The rationale for a solid profile aluminum sliding gate is generally that they will provide more privacy. Of course, there are many who choose this look simply as it is more of the "look" that they want to achieve for their property.
Explore some of our customizations to our HI-TECH series below, or see our entire collection in our inspiration gallery.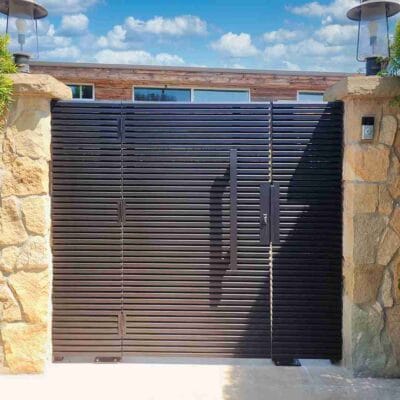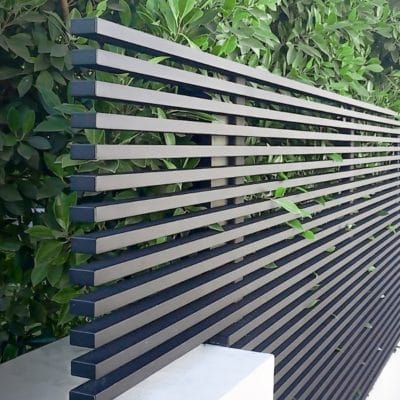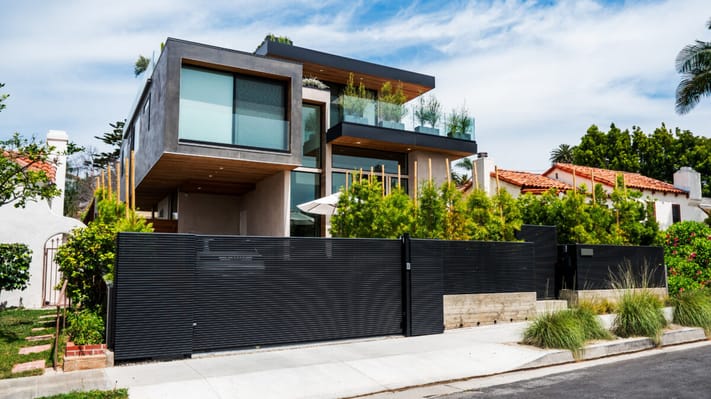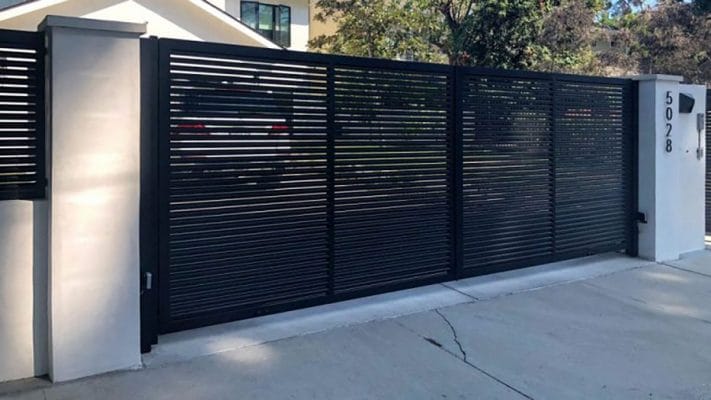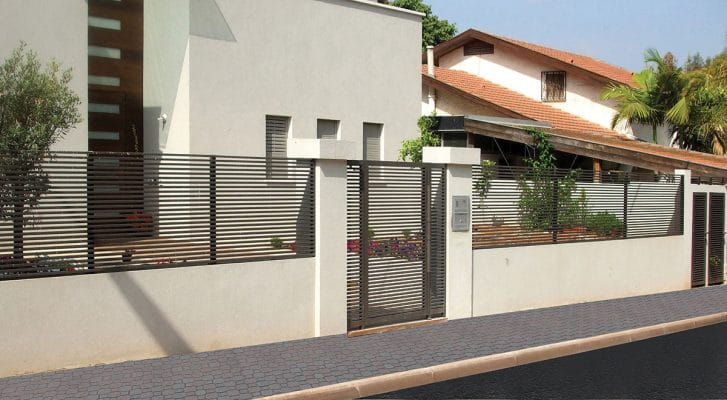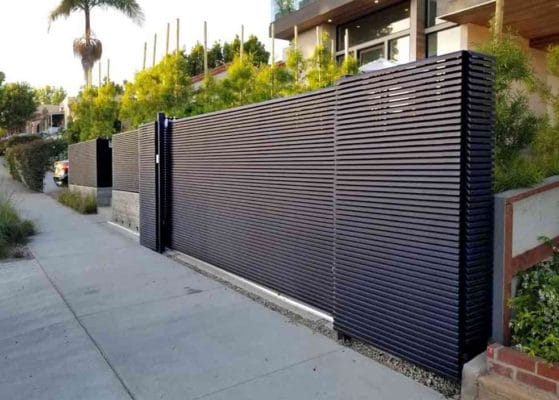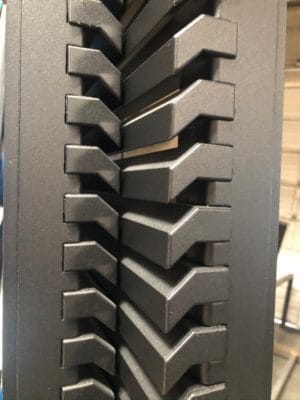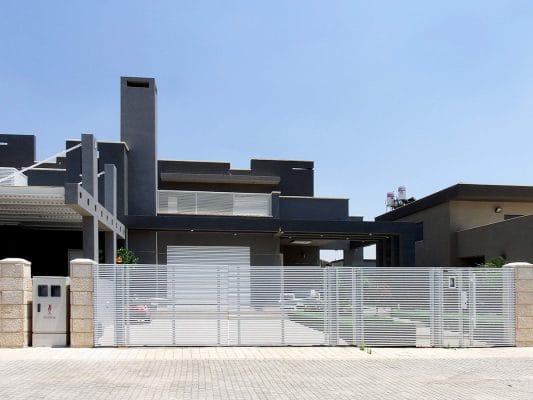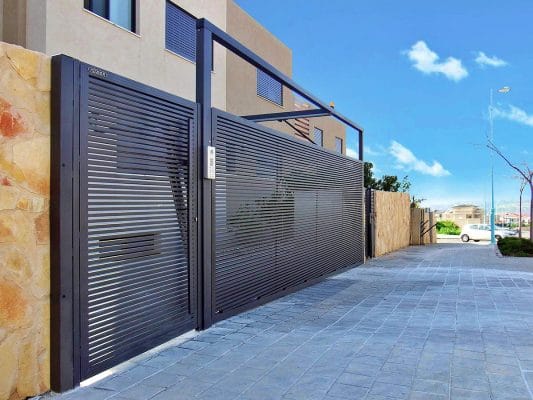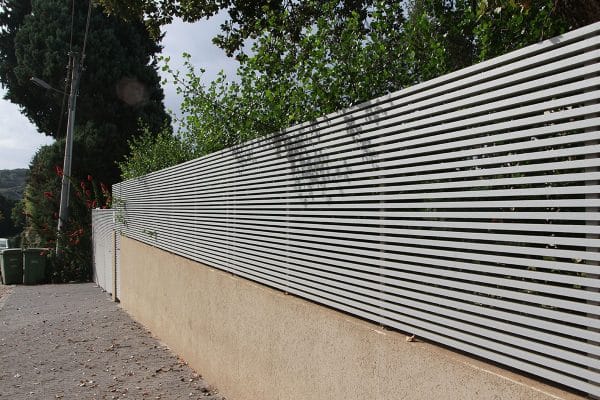 the Hi-tech 45, a semi-privacy fence from Mulholland Brand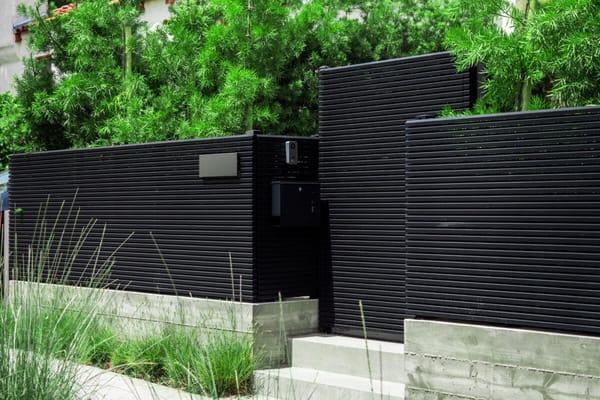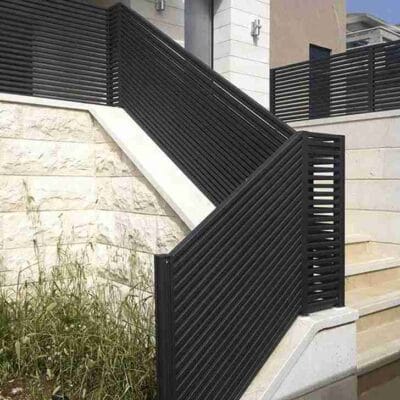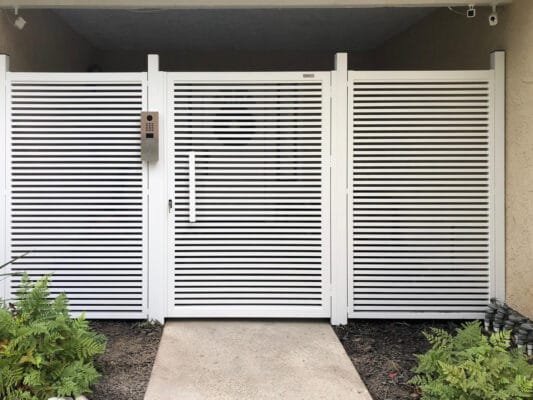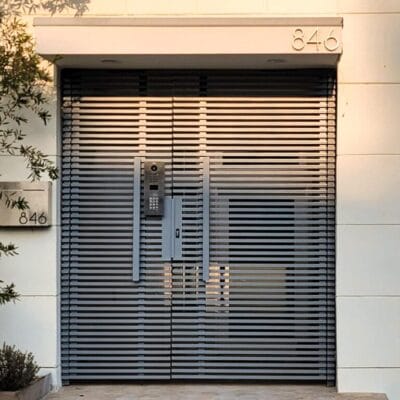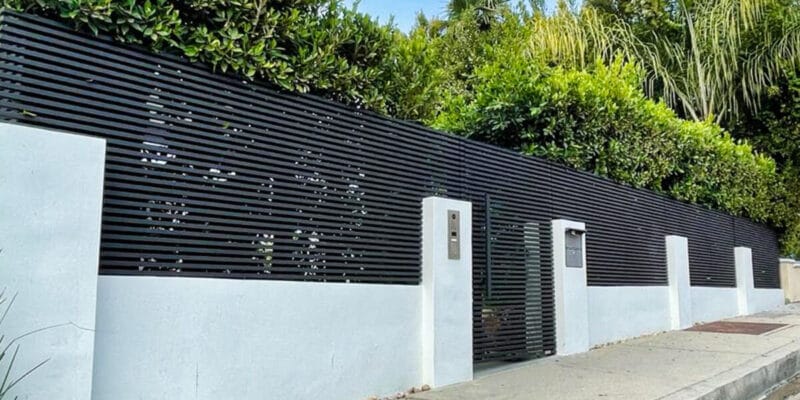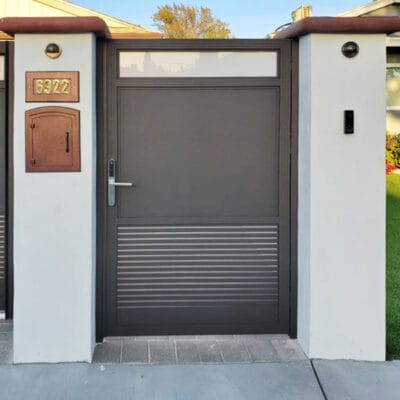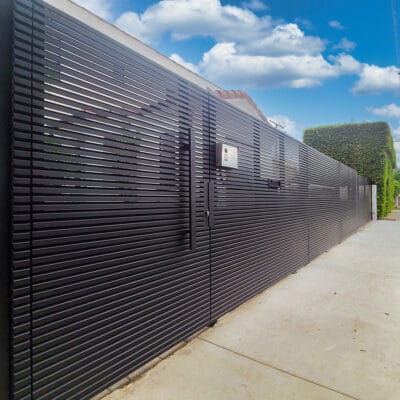 GET A QUOTE
LEARN MORE ABOUT HI-TECH SERIES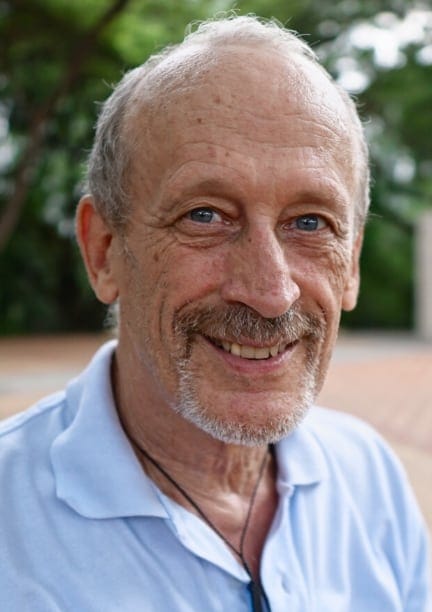 Dan's very enthusiastic about our products and is a true ambassador for our styles and quality.