Aluminum gates and fences are remarkably similar to wrought iron ones from the look and the style, to the way they are installed. However, there are a few important differences that you need to consider when deciding which option to go with. In general, aluminum is a lower maintenance option, while wrought iron offers more stability. Here we will look at the benefits, features, and differences of each.
Aluminum
Aluminum is an extremely versatile and low maintenance option, and it has several amazing benefits over other materials. Obviously, every project is custom and will differentiate, but aluminum can be much cheaper than wrought iron.
Aluminum is a light, durable metal with an excellent straight to weight ratio and corrosion resistance, which makes it an ideal material for gates, fencing, and pergolas. Our signature powder-coated aluminum will not encounter rusting, flaking, and unnecessary repainting that is required with a wrought iron fence.Aluminum is nearly maintenance-free, meaning you will spend more time with family enjoying your yard, not working on it.Another factor that we love about aluminum is the wide variety of styles that can modernize the look of your commercial or residential property.
One last thing to remember about aluminum is that it does tend to have more flex (making it ideal for sloping or uneven terrains) than wrought iron. The overall stability is great overall, but if you are looking for an option with no flex at all, wrought iron may be a better choice for you.
Wrought Iron
When you think of gating and fencing, wrought iron comes up as the most premiere option. It is extremely heavy-duty and rigid, making it ideal for high-security areas. For those with a home or business to protect, we strongly suggest a full-height wrought iron fence. If it is privacy that you are after, a medium-height fence, with a patterned or entirely closed design, would be your best option.
Our favorite feature of wrought iron is that we get to flex our creative and artistic muscles. It is very malleable, so our talented craftsmen can do almost anything with it.It is great for elaborate and elegant fence designs, which is an amazing way to add value to any home or property.
However, with all these perks, wrought iron is still a higher maintenance option. It will rust and flake over time, causing the need for a simple strip and repaint job, but it will not have to be completely replaced.
---
Keep in mind that there is no perfect answer as to what the "right" gating or fencing is for you. At Mulholland Brand, we are here to help you make the decision that makes sense for your property, your lifestyle, and more importantly, your budget.
GET IN TOUCH WITH US TODAY
If you have a project in mind, would like to see our prices, or simply want to check out our inventory in person; good news.  We have factory tours and a showroom to help you plan out your current or future project. Call us up and talk to any of our friendly staff and ask us about our current schedule, or to explore ways we may be able to help you with your goals.  If you'd like to see our latest projects, explore our inspiration gallery or follow us on Instagram, where we ongoingly post our latest completed projects.
Click the live chat at the bottom of the browser window and connect instantly with our team of experts.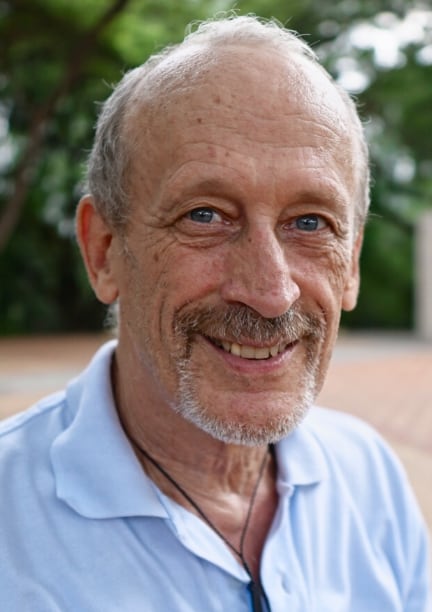 Dan's very enthusiastic about our products and is a true ambassador for our styles and quality.