Spring is the perfect time of year to enjoy the outdoors, and what better way to do that than with a pergola? Pergolas are a popular addition to any backyard or outdoor space, providing shade, style, and functionality. Here are a few reasons why pergolas are perfect for spring:
Shade: With the sun shining bright, it's essential to have a shaded area to relax and enjoy the outdoors. Pergolas provide the perfect shade while allowing natural light to filter through. They're also great for growing climbing plants, adding coloring and a beautiful aesthetic to your outdoor space.

Style: Pergolas come in various styles and designs, so you can choose one that fits the look of your home and outdoor space. They can be made of different materials, including wood, vinyl, and aluminum, and can be designed with various finishes and details. A pergola can be a beautiful statement piece for your backyard or patio.

Functionality: Pergolas aren't just beautiful; they're also functional. They can define an outdoor space, create a designated area for outdoor dining or seating, and provide a backdrop for outdoor events like weddings and parties. With creativity, you can turn your pergola into a multi-functional space that enhances your outdoor living experience.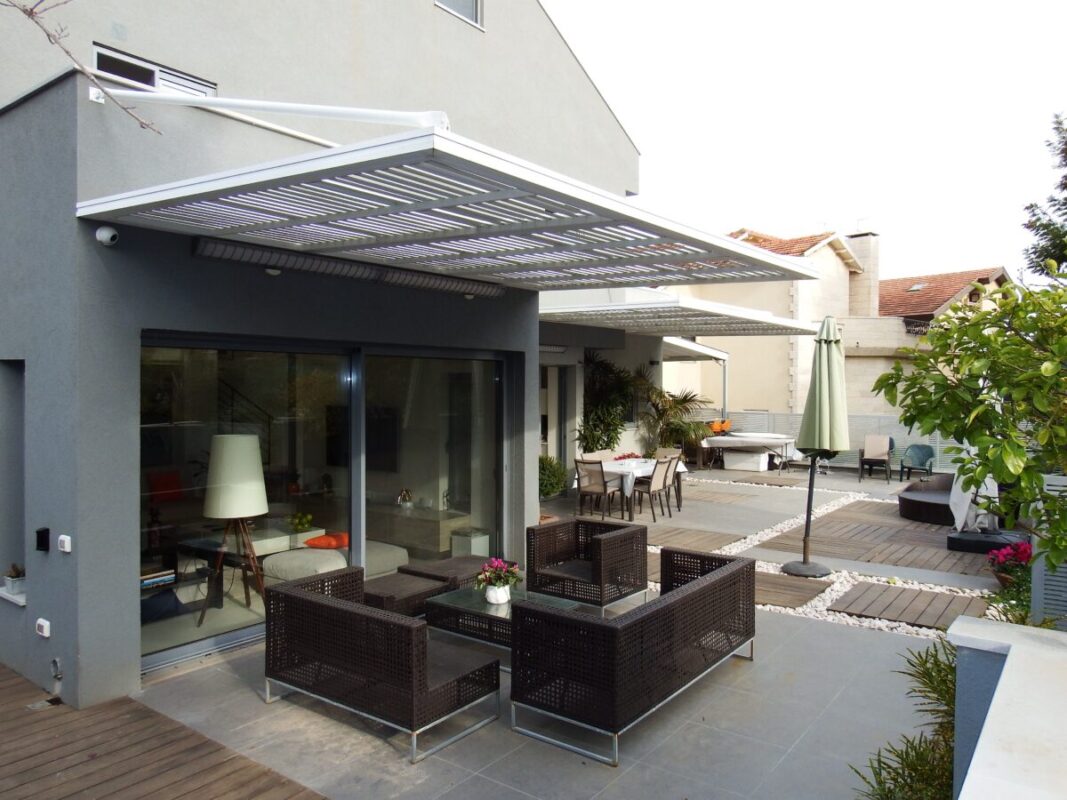 One type of pergola that is worth considering for its durability and low maintenance is an aluminum pergola. Aluminum pergolas are resistant to rust, corrosion, and fading, making them an excellent choice for a long-lasting outdoor structure. They are also lightweight and easy to install, making them a perfect option for those who want a pergola but want to avoid dealing with the upkeep that comes with wood or other materials. Aluminum pergolas can be designed in various styles and finish to fit your personal taste and complement your outdoor space.
In conclusion, a pergola is a perfect addition to any outdoor space, especially in the spring. With its shade, style, and functionality, It can enhance your outdoor living experience and provide a beautiful backdrop for outdoor activities. An aluminum pergola, in particular, can provide the durability and low maintenance that many homeowners are looking for in a pergola. So, why not add a pergola to your backyard or patio this spring?