Okay everybody, this is Moshe from Mulholland Brand. I want to share with you another great project that we've just competed today, which is fabricating and installing a powder-coated aluminum double swing gate. The scope of work of this project was to remove an existing gate…that was here before that had glass on it.
One of the things I've seen in the previous gate was that there was a lot of rust, especially around between the glass and the frame of the gate.
What happens is that when you have wrought iron frame and glass, water penetrates between the glass and the wrought iron, it creates a lot of rust. Also, the gate was very, very heavy, so it started pulling from the hinges, touching the driveway.
So I offered the customer to have a aluminum gate, which is, more than just a beautiful design, a lighter, powder-coated, gate. So you're talking about a rust-free gate that is much lighter but still very strong.
The design we've chosen was horizontal lines, and as a safety feature, we added a combination mechanical lock, which is great because it doesn't require batteries or any electrical wire to be running to the lock itself.
Really a beautiful gate; powder-coated, very smooth, very nice. Just a really classy gate.
It's just an astonishing design and gate and it's a great project for Mulholland brands.
GET IN TOUCH WITH US TODAY
If you have a project in mind, would like to see our prices, or simply want to check out our inventory in person; good news.  We have factory tours and a showroom to help you plan out your current or future project. Call us up and talk to any of our friendly staff and ask us about our current schedule, or to explore ways we may be able to help you with your goals.  If you'd like to see our latest projects, explore our inspiration gallery or follow us on Instagram, where we ongoingly post our latest completed projects.
Click the live chat at the bottom of the browser window and connect instantly with our team of experts.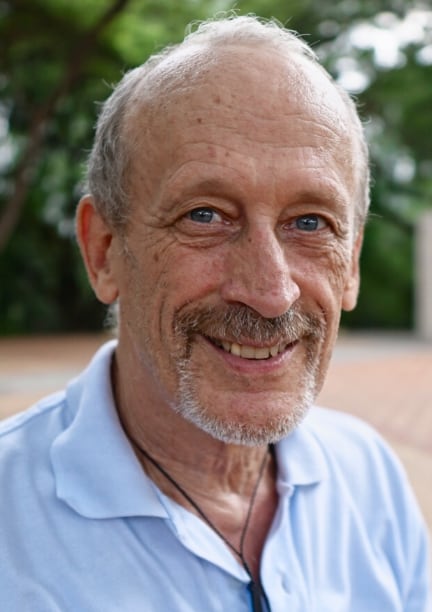 Dan's very enthusiastic about our products and is a true ambassador for our styles and quality.