The Break-In
When Eric got out of his car and walked into his home. His heart sank.  There was glass on the floor.  His side door was damaged. "I came home one day, and they smashed my window on the side door. The glass didn't break right away, so they just took off.  Unfortunately, it's double-paned glass, and there was damage to the frame," Eric said.
Eric lives in a newly gentrified area of Los Angeles.  He invested in a fixer-upper in 2016 and he's already spent thousands of dollars to create a home he would be proud to live in.  Meanwhile more neighbors are following in Eric's footsteps by investing in their own properties. Eric's house definitely stands out on his street, but in this case for worse:
Eric continued to tell us his story. "It was a thousand dollars worth of damage, all done in less than 5 minutes.  I've had my property broken into before and it's a horrible feeling. I was considering giving up and leaving Los Angeles after this.  If you live in LA, you know that citywide break-ins are out of control.  Police are short-staffed and they rarely have the manpower to follow up with you beyond a police report.  Even if you have security cameras and you can grab video, the police can still rarely go after them. There's no point. In LA and California they have relaxed the penalties for burglary and even if you catch a guy, he can be out the same day. So, theoretically, someone can break into a house, get arrested, break into another house in the afternoon, and still be home for dinner." .
As a security-minded person, he has three cameras around his property.  He captured footage of the break-in.  It was a group of kids.  The camera caught their faces.  Police recognized one face in the video camera as a known suspect in other crimes around Los Angeles.  The video footage of the break-in was submitted it for a police report.  He inquired with the police for ideas.  They told him that the home alarms can be a deterrent, but police can't always immediately respond and criminals understand this. Criminals know that they have 20-25 minutes to look for things they can grab and run. Money, jewelry, laptop, etc…  The police explained that some of these people are low-income and travel to nicer neighborhoods by bus or subway. In more organized cases, they travel in small groups and case houses from cars.
"To be honest with you, having security cameras isn't much of a deterrent anymore either.  All day long, I see uploaded footage on RING.com of criminals breaking into homes, but they don't really seem to care that they're on camera," Eric said.  Since we are all required to wear face masks in Los Angeles now, burglars are feeling even more emboldened and more responsibility is falling on homeowners to protect themselves and their property.
Eric described the feeling of helplessness, which led him down a path of looking into additional security solutions. That's how he discovered Mulholland Brand.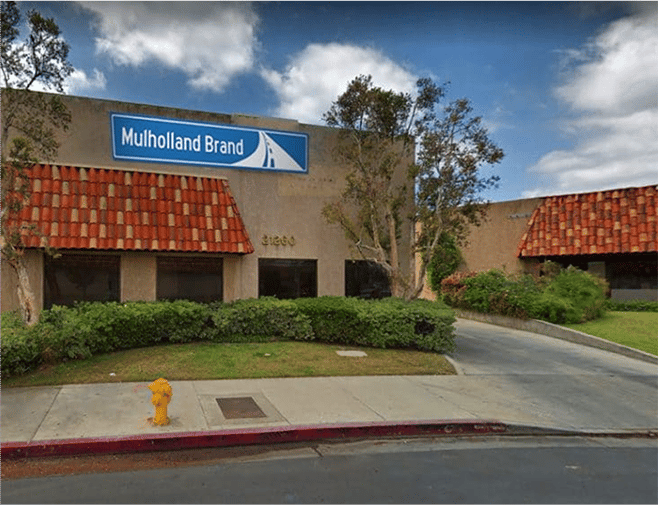 Deciding on the Right Gate
"Now normally, I'd vet multiple vendors when looking for a gate.  But after my initial visit and reading through Mulholland's reviews, and after speaking to the staff over the phone, there were a few things that made me feel like Mulholland Gates was the right choice," Eric said. It surprised Eric to hear that Avi, Mulholland Brand's CEO, knew the architect of his home. Avi called the architect on his way home from Eric's property to get the right paint codes to help match the gate with his property.  "That wasn't something I asked him to do," Eric said. " He had more work than he can handle, and he took the time to make that call anyway, and I thought that was great."  In addition, Mulholland recommended hedges to compliment the gate solution and connected Eric with a landscape artist.  
"Also, they make their gates in Los Angeles. Supporting 'American-made' is something I like.  With all the craziness in the world and with recent problems in internal shipping—things can get held up. I didn't have to worry about that with Mulholland," Eric added.
Eric also cited the most important factor that played into making Mulholland Brand his vendor of choice: Mulholland Reps contacted him and helped answer all of his questions about the process.  "I got a text message from the operations manager named Liz who was friendly and gave me a rundown of all steps, including the fabrication process, and she was a delight to work with.  I've been in LA for five years and my experience with vendors in this city hasn't not been good. I think I have a scarlet letter on my back that says 'rip me off' but Avi didn't approach me this way.  This felt very different from my other interactions with contractors.  Even if Mulholland was more expensive than other solutions out there, I could see they were the right crew for the job."
"When I came home and I saw the broken window, I cant tell you how I felt.  You don't know who has been in your home, or what happened, and it can be quite frightening," Eric said.

Eric S.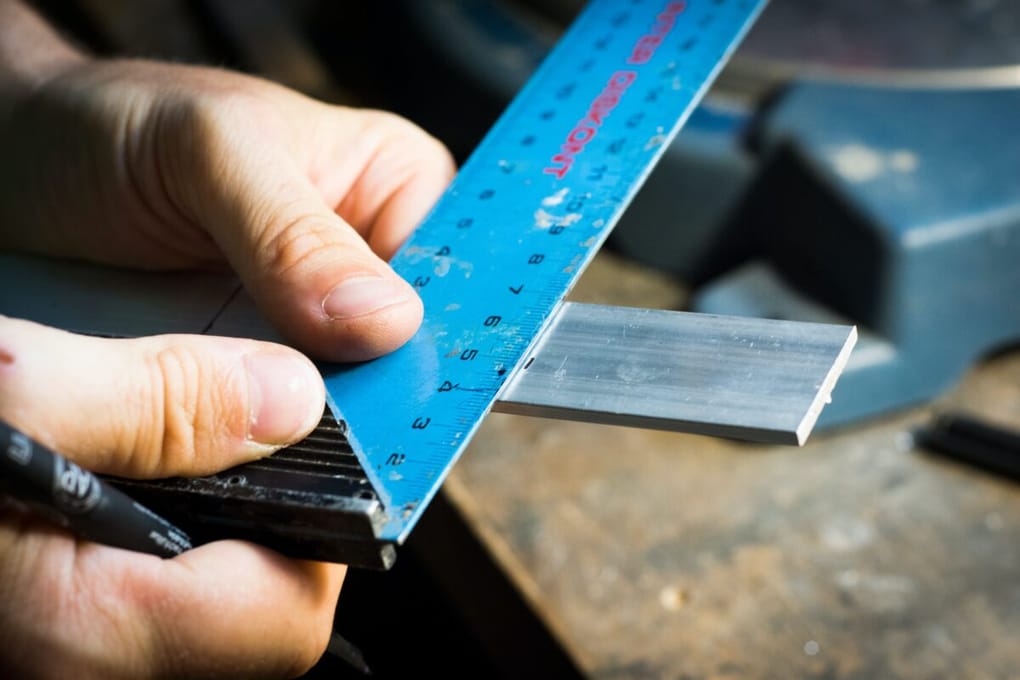 Performing a Home Security Audit
"I was looking through a coupon mailer and that's how I discovered Mulholland Brand.  This was at the start of the COVID epidemic—February [sic 2020]," Eric said. After speaking with the reps at Mulholland Brand, Eric did what he usually does when considering a new vendor. He vetted them on Yelp. "I'm good at smelling B.S. in Yelp reviews," he said. "There are a lot of scammy contractors out there.  But what I noticed was there were a ton of happy, authentic reviews and Mulholland Brand had a high star rating, so that definitely made me feel more confident, and this was a job I needed done right." 
Avi Ben David (Mulholland Brand's CEO) came to do an initial security audit of the property.  He came in proper PPE (Personal Protective Equipment) to take some initial measurements around the home perimeter.   
"I watched him work," Eric said. "I could tell Avi operated as a security professional, not just a contractor, which is critically important to the reason I needed a gate. He took very detailed measurements and I'm not good at understanding schematics, but he was very good at breaking down a plan for me in pictures and in layman's terms.  It was educational and he never pressured me or tried to up-sell me.  He educated me on materials. For my needs, Avi broke down the options and he didn't hold me to a decision that night.  That helped boost my confidence." 
"We believe educating customers empowers them to make the right decisions," says Avi.  "Security is now an important part of homeownership.  Empowering homeowners with knowledge isn't something we get paid to do, but it's part of what motivates us in our business.  Helping people feel comfortable in their homes plays a critical role in why our customers leave us such great reviews."
Break-ins are unfortunately a growing issue in 2020. Career criminals are becoming savvier navigating around the laws and growing more cavalier, ignoring alarms and cameras. Eric told us, "My next-door neighbor had her home broken into twice.  Same with the woman who lives around the corner. Once when she was home, but just walking her dog, which means they were casing her and saw an opportunity to go in." 
Homeowners are fighting back, layering multiple security units around their properties.  Along with alarms and cameras, gates and hedges are springing up around town. Eric noticed this.  "Just walking through the neighborhood, my neighbors are responding by putting up gates, hedges, and some places look like fortresses right now."  That's when he realized—he needed a security gate.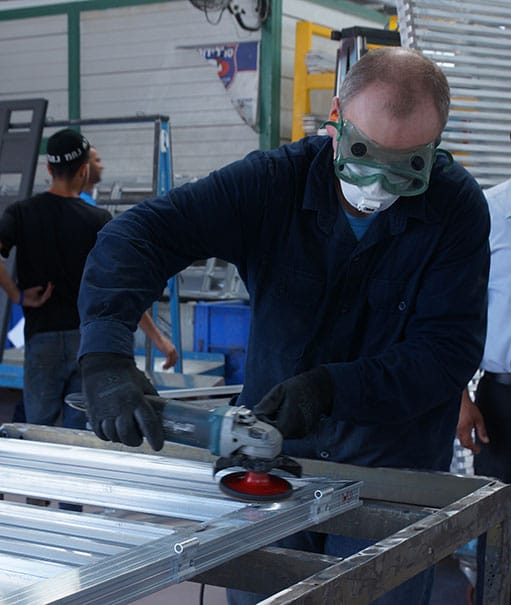 Eric's Security Gate Solution – Explained
Avi's security audit of Eric's property produced a solution that fit with Eric's schedule and budget by restricting access to the home front entrance. We can make any intruder's access difficult to the point that no one would attempt it. By blocking off the front of his property from the street, the rest of his property would be a genuine challenge for intruders to access.  
For the gate material, Eric decided on aluminum which offered a beautiful modern look, weather resistance, and requires little maintenance. Eric had Mulholland treat the gate with a powder coat finish that matched the color of his home exterior to spec.  Eric even chose a silent, chainless motor to open and close the gate.
The gate would operate to the width of his driveway.  Also, due to the unique shape of his property perimeter, hedges would be installed along the posts of the gate to to add an extra layer of deterrence and privacy.
A customizable timer would help allow cars to navigate in and out of the property. Timed loops and photocells ensure no accidental closures would pose any risk to vehicles, pedestrians, or animals.
Mulholland outfitted the gate with a high-end video doorbell (The DoorBird) at the front entrance, alerting Eric via his smartphone about any visitors. Through the smartphone, Eric could remotely monitor his property, allow guests to enter with convenience, and keep solicitors and strangers from wandering onto his property.  
The gate is powered by a low-voltage system to ensure that his video intercom would never require a battery change. Coupled with his existing 3 camera setup, Eric could finally relax when he leaves the house.  The gate had the bonus of keeping solicitors off of Eric's property.  The recommended solution doesn't only boost his security— It boosts his property value.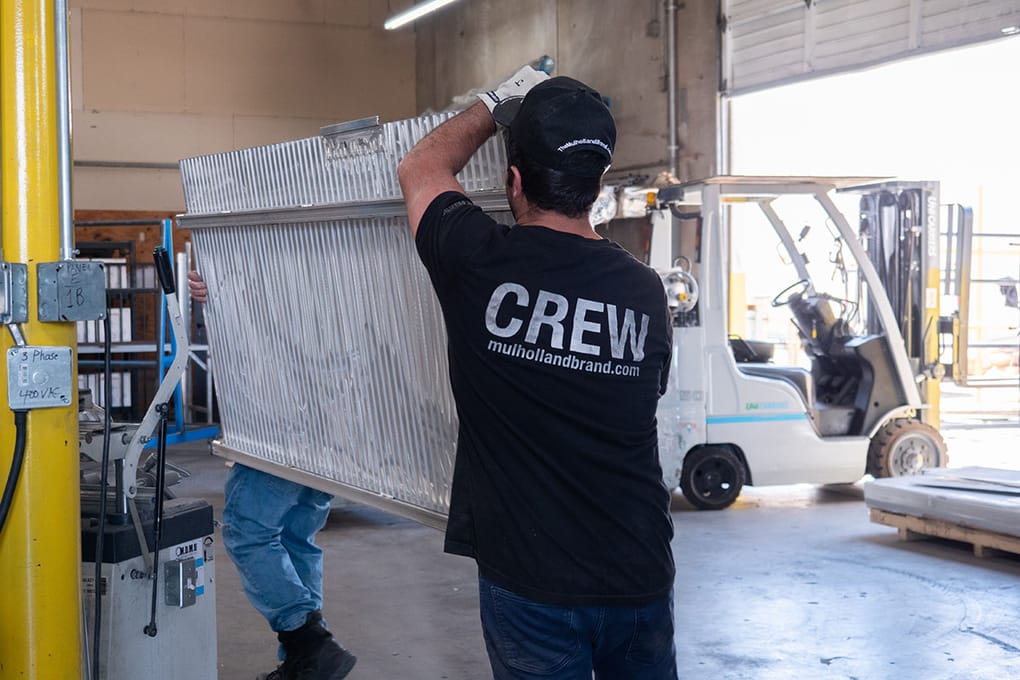 The Build Out
Homeowners are sometimes nervous and afraid to ask questions, especially during the COVID-19 epidemic.  Friendly company representatives that address your needs and empower you with knowledge are critical.  "I am not a trusting person, especially with vendors.  Once I signed with Avi, I had no second thoughts.  My intuition told me this guy will not screw me.  The service started after I gave a deposit. The rep I spoke with, Liz, walked me through the steps over the phone.  You pay in milestones along the way—during fabrication, then a last fee," Eric said.
Sometimes, when multiple contractors are working simultaneously on a property, miscommunications can arise.  In Eric's case, the contractors installing the hedge realized they needed to perform out-of-scope work on-site for trenches to lay a conduit— A task which they could perform at an additional cost of $500.  
Eric mentioned, "It was frustrating because I thought the fee they were requesting was excessive.  When Mulholland Brand's crew heard about the holdup with the hedge guys, Avi covered the cost.  I didn't know, but my contract with Mulholland Brand covered third party charges.  I would have never have realized that, but Avi volunteered this without having to. And this kind of honesty in business— you don't see it often. I was also raised concern that I wanted a tighter fitting between my hedges.  They addressed my concerns and were graceful about it."
"Before they started the job, I had a lot of concerns about the project, partially because of horrible experiences with past contractors.  I worried they'd blow a gas line or cut power. It was frightening having four strangers showing up at your property, running wires around your perimeter.  I knew in principle what they were doing, so projects like this require a lot of trust— which they earned," Eric said.  
Security is going to be a big part of home ownership.

– Avi Ben David, CEO Mulholland Brand

Mulholland scheduled the entire build-out to take place over a three-week period.  "They did it faster than they promised, nearly half the time," Eric said. "I grew very fond of them.  They really care about doing the right thing."  
When doing construction on your property and gauging satisfaction, customers don't just focus on the end result, they care about the process itself.  One can make a lasting impression on customers when respect is a part of company culture.  
"It blew me away because for one, everyone I spoke to at Mulholland Brand spoke fondly of Avi, and I liked the way they operated with each other and the respect they showed me. I have nothing bad to say. I can't recommend them enough— the dedication, etc.  If you look at their reviews on Yelp, I'm not alone here, and I can tell those are real reviews.  I would recommend these guys wholeheartedly the entire time."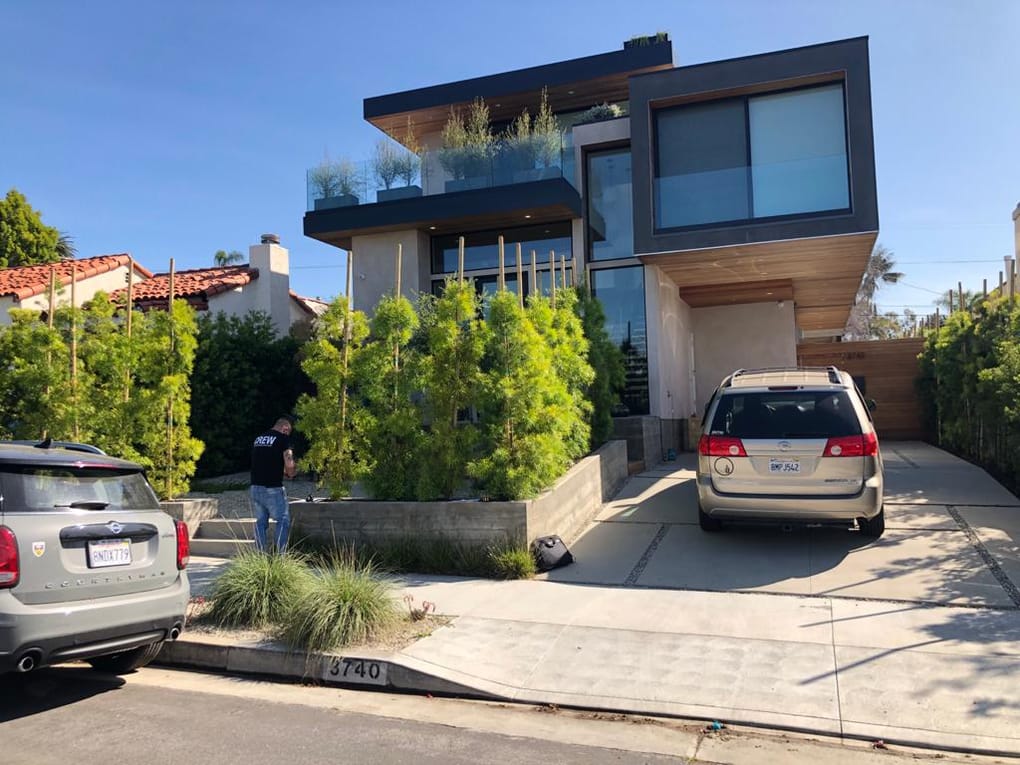 The End Result : Life with a Mulholland Gate
Here is what Eric has to say:
"I love the result.  And it most definitely made my property value increase. The property grounds look amazing.  It makes the house stand out less too, which was important for me.
"I felt so good about working with Avi.  He's like a quarterback of security.  It was like watching a seasoned conductor do his thing. He just knew exactly what to do and what I needed. You could see it. This wasn't his first rodeo and I can see he ran his business like I ran mine.  You do right by clients, not think about how much you can get out of them.  I had no worries.
 "What's great about Avi is that his origins are in security and gates.  Gates were an outgrowth of security.  You want a person building you a gate that knows security.  You don't just want a gate.  There's a lot of considerations that go into building around a perimeter of a home."
"Not to mention, I love the intercom system they installed.  It came with the gate for free. It works a lot better than my old Ring system. The video footage is much clearer and crisper."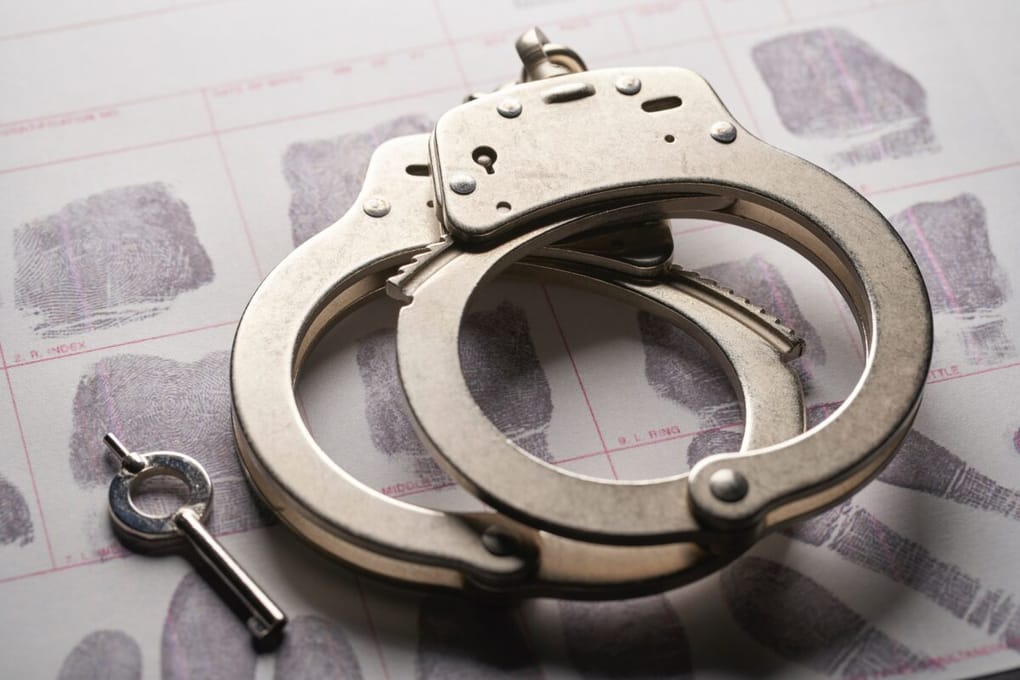 A Followup on Eric's Break-In:
Despite having little hope that they would catch the intruders, Eric received a phone call from the LAPD that they made a fingerprint match and arrested the intruder.  
"I thought I was just going through the motions, but nothing would come of it.  I got a call from the LAPD, and they wanted to send someone to take fingerprints, and they caught one of the three people who broke in. They charged him, he was convicted, and ordered to pay restitution."
Luckily for Eric, the damage was mostly to materials.  They took nothing irreplaceable.  
"In LA, (at least in West LA), based on what I see every day on nextdoor.com, it's not if they will break into your house, but when. When you walk in and you see your stuff overturned, I can't tell you the feeling of how much violation, the disrespect to your home. It's not even the loss, it's the entitlement some people feel and the violation…
"I feel so much safer now. I remember the first day after Mulholland installed my new gate, pulling out, and less than 45 seconds later, my gate was closed.  Before this, 365 days of the year, my home was open and vulnerable.  Watching it close, I felt the difference immediately. I 100% would recommend Mulholland Brand."
GET IN TOUCH WITH US TODAY
If you have a project in mind, would like to see our prices, or simply want to check out our inventory in person; good news.  We have factory tours and a showroom to help you plan out your current or future project. Call us up and talk to any of our friendly staff and ask us about our current schedule, or to explore ways we may be able to help you with your goals.  If you'd like to see our latest projects, explore our inspiration gallery or follow us on Instagram, where we ongoingly post our latest completed projects.
Click the live chat at the bottom of the browser window and connect instantly with our team of experts.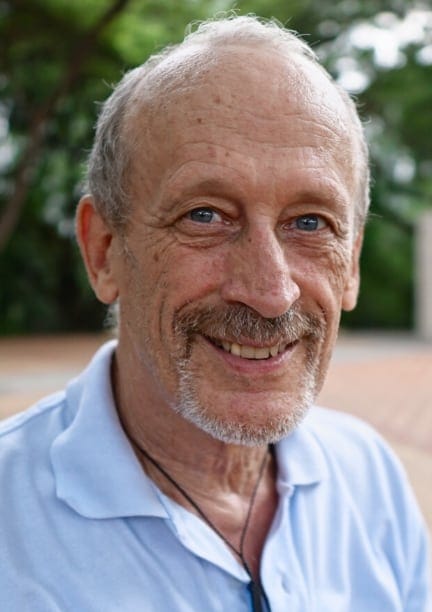 Dan's very enthusiastic about our products and is a true ambassador for our styles and quality.