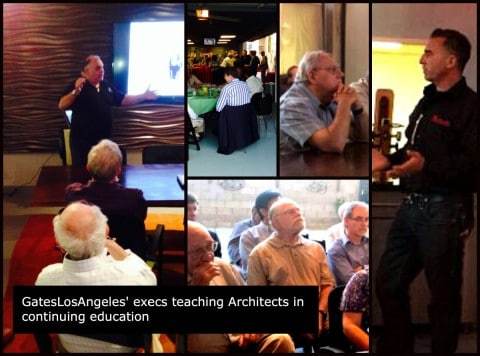 Mulholland's Gates Los Angeles regularly hosts seminars at their  spacious new headquarters in North Hollywood. Last week Avi and Yossi gave training to members of the American Institute of Architects.
The American Institute of Architects is a professional organization for Architect in the United States Headquartered inWashington, D.C.the AIA offers education, government advocacy, community redevelopment, and public outreach to support the Architecture profession and improve its public image. The AIA also works with other members of the design and construction team to help coordinate the building industry.
That's what we did with the architects this last week. We coordinated with the architects to show them how security measures can be implemented during the design and planning period.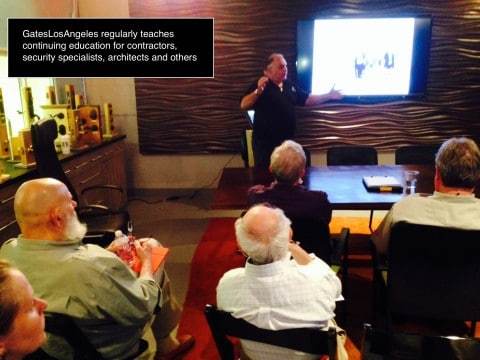 We also meet on a regular basis with Homeowner's Associations and property management companies as well.
We have found architects to be very open to "making things better" and they very much appreciate efficiency and innovation.
In our day long training there was lots of room for answering questions and
AIA