Whether you have just built your new home or found your dream home through a realtor you're probably looking to add some extra security to your property. The best way to do this is through security gates and fences, but you've just spent all this time finding the stunning home of your dreams, do you really want to cover it with a boring gate or fence? Well we have good news for you, that doesn't have to be the case at all! As new trending designs are sweeping the realty community, industry leading gate and fences manufactures are upgrading their products to follow suite. It's now possible to get modern gates and fencing meant to match your properties aesthetic.
Find a Premier Fencing & Gate Company
Not all companies that manufacture and/or sell various fencing and gates deliver the kind of sleek sophisticated products that you may be looking to upgrade your home with. The last thing you want is to dedicate yourself to a company that can't achieve your dream end product.
That's why at Mulholland Brand, all our products are completely customizable to your needs, everything from color, panel width and angle, opening direction, and design can be made to match your home.
We specialize in creating beautiful statement pieces that will enhance the natural beauty of your home and property, all while being heavy-duty and low maintenance. During our process, we'll help you design your gate to fit the exact look you want. Our aluminum products can be customized to include glass inlays, or even be customized to have the appearance of wood, iron, or steel. If you prefer an actual wood, iron, or steel gate our team can help you create a beautiful design with that too.
What Types of Fencing & Gate Materials Look Modern & New?
Most modern or contemporary designs features smooth and sleek looks, they often have an emphasis on symmetry, balance, and alignments. We usually recommend our aluminum products for creating the best modern look, but take a minute to browse through our inspiration gallery, if anything there catches your eye it can easily be modified to fit your exact needs.
After your done exploring our gallery, feel free to give us a call. One of our friendly team members is happy to answer any questions you may have, or schedule a time for you to visit our factory and showroom to see our beautiful products in person!
GET IN TOUCH WITH US TODAY
If you have a project in mind, would like to see our prices, or simply want to check out our inventory in person; good news.  We have factory tours and a showroom to help you plan out your current or future project. Call us up and talk to any of our friendly staff and ask us about our current schedule, or to explore ways we may be able to help you with your goals.  If you'd like to see our latest projects, explore our inspiration gallery or follow us on Instagram, where we ongoingly post our latest completed projects.
Click the live chat at the bottom of the browser window and connect instantly with our team of experts.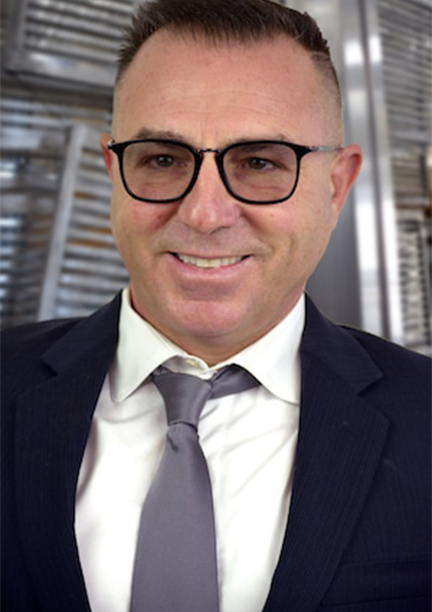 Avi Ben David is the CEO of Mulholland Brand, one of the top producers of aluminum goods in LA. He has been a part of the business from its inception in 1994 and has contributed to its growth. Avi has a solid foundation in the industrial sector from his father, who taught him the craft.
"Mulholland Brand prioritizes customer satisfaction. We're grateful for customer loyalty and thank them for choosing us."