When adding a touch of elegance, security, and durability to your property, aluminum driveway gates are the perfect solution. Whether you're looking to enhance your home's curb appeal or protect your commercial property, aluminum gates offer a range of benefits that make them a wise investment.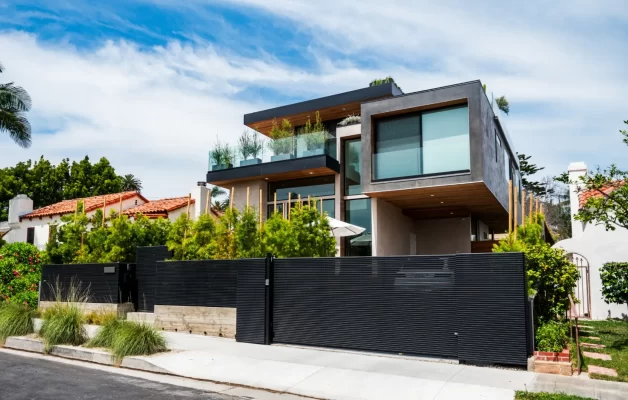 In this article, we'll explore some of the critical advantages of aluminum driveway gates and why they are becoming increasingly popular among property owners.
Durability and Strength
One of the most significant advantages of aluminum driveway gates is their durability and strength. Aluminum is a lightweight yet robust material that can withstand harsh weather conditions such as rain, snow, and extreme heat. In addition, unlike wood or iron gates, aluminum gates resist corrosion, rust, and other damage that can compromise their structural integrity over time.
This means that aluminum gates require minimal maintenance, making them an excellent choice for busy property owners who want to minimize upkeep costs. Moreover, aluminum gates are less prone to warping, cracking, or splitting, a common problem with wood gates, especially in humid or wet environments.
Customization Options
Aluminum driveway gates come in various styles, designs, and colors, allowing property owners to choose a gate that matches their aesthetic preferences. Whether you prefer a sleek and modern look or a more traditional style, an aluminum gate design suits your needs.
You can customize your gate with various embellishments such as finials, scrolls, or decorative panels to add a unique touch to your property's entrance. Additionally, aluminum gates can be powder-coated to match the color of your property's exterior or other elements, such as fences or railings.
Enhanced Security
Another significant advantage of aluminum driveway gates is that they provide enhanced security for your property. Aluminum gates are sturdy and difficult to break or force open, making them an effective deterrent against burglars and trespassers. You can also add various security features such as keypad entry systems, intercoms, or automatic gate openers to further increase your property's security level.
Moreover, aluminum gates can be designed with various security options, such as spikes, finials, or mesh screens that can prevent unauthorized access. This makes aluminum gates an excellent investment for commercial properties that need to ensure the safety of their assets or for homeowners who want to protect their families from potential threats.
Eco-Friendly and Recyclable
Aluminum is one of the most eco-friendly materials available for constructing gates. Aluminum gates are made from recycled aluminum, meaning they have a minimal environmental impact. Additionally, aluminum is a fully recyclable material, so your gate can be repurposed at the end of its life cycle.
This makes aluminum driveway gates an excellent choice for property owners looking for sustainable solutions that minimize their carbon footprint.
Final Thoughts
In conclusion, aluminum driveway gates offer a range of benefits that make them an excellent investment for property owners looking to enhance their property's curb appeal, security, and durability. With a range of customization options and security features, aluminum gates are attractive for residential and commercial properties.
Moreover, aluminum gates are eco-friendly, require minimal maintenance, and resist damage, making them a wise investment in the long run. So, if you want to enhance your property's security, style, and value, consider installing an aluminum driveway gate today.