One of the best ways to boost the value of your property is to invest in aluminum gates for your driveway. These gates are specially designed to last for a long time and will increase the visual appeal of your driveway. Reaching out to professionals that specialize in these gates is essential to ensure the job is done right.
Here are a few more of the top reasons to consider using aluminum driveway gates in California.
1) Variety of Styles
One of the top reasons to install aluminum gates for your driveway is that they are available in a wide range of styles. These gates give you the flexibility to choose from a wide range of options to best match the style of your home. Whether you like a more contemporary classic look or an edgy modern look, your gate can be made to match any design. Some of Mulholland's most popular styles are our Profile 24, featuring slated bars that provide extra privacy to your property, and our Glass aluminum series, featuring glass within the aluminum structure to make a beautiful final product.
2) Enhance Security
In today's world, safety is one of the top concerns people are wanting to address when considering purchasing an aluminum driveway gate. By adding a gate to the end of your property it restricts access, allowing you better control over who enters your property. Just having a gate on your property shows you are serious about your homes protection and alone can deter burglars. If you're still worried that it's not enough there are extra measure you can take when building your gate to further protect you home. Adding an intercom system to your gate can allow you to greet visitors without letting them onto your property, and can be equipped with a motion sensor systems.
3) Minimal Maintenance
These aluminum gates also require minimal maintenance compared to other styles. It have a high corrosions resistance level, making it immune to the regular wear and tear that can come with iron or wood gates. Each of our aluminum gates features a powder coat finish to make it scratch and water resistance, enhancing the aluminum's strength.
Mulholland Security Centers has over two decades of experience working with a wide range of gates and fences. You can check out our website at https://mulhollandbrand.com to learn more about the benefits of using aluminum driveway gates!
GET IN TOUCH WITH US TODAY
If you have a project in mind, would like to see our prices, or simply want to check out our inventory in person; good news.  We have factory tours and a showroom to help you plan out your current or future project. Call us up and talk to any of our friendly staff and ask us about our current schedule, or to explore ways we may be able to help you with your goals.  If you'd like to see our latest projects, explore our inspiration gallery or follow us on Instagram, where we ongoingly post our latest completed projects.
Click the live chat at the bottom of the browser window and connect instantly with our team of experts.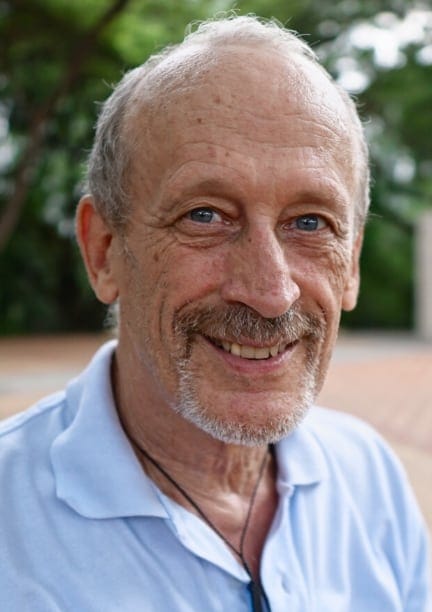 Dan's very enthusiastic about our products and is a true ambassador for our styles and quality.