Has your white picket fence been recently damaged due to natural causes? Are you now looking to replace them with something more durable and modern? Do you want a type of fence or gate that will add unmatched distinction to your property to help increase its value? If any or all these situations apply to you, then here are two types of designs you can use for your fence and/or gate.
Aluminum and Glass
One of the newest designs available, this innovative style is quicky becoming one of the most popular among modern and contemporary homes, and its easy to see why. It's design is not only beautiful but highly functional and low maintenance. The aluminum base is exceptionally durable and weather resistant, and the glass inlays are re-enforced to be resistant to damage. The glass inlays are available in several different colors, all laminated to provide full privacy and security for your property.
This gate is guaranteed to call attention to your property and instantly raise your property value, explore some of our favorite designs here: https://mulhollandbrand.com/gates-and-fences/glass-aluminum
Profile 24
The classic profile 24 style is our best-selling design, its timeless sleek design makes it the perfect fit for any style property. The versatility of this design makes it easily customizable; the aluminum bars can vary in width and gap size and can be placed either vertically or horizontally. This allows you to give your property as much, or as little privacy as you'd like. The bar sizes can be interchanged to create unique patterns within you gate or fence, you can even add glass inlays for an added design elements.
Like all other Mulholland Brand products, these aluminum designs are highly durable, low maintenance, and can be powder coating to just about any color. View our full Profile 24 gallery here: https://mulhollandbrand.com/gates-and-fences/specialty-aluminum
The Experts You Can Trust
Perhaps you are now searching for a company that can build you these types of designer gates and fences but are unsure who to trust for the best services. Contact the experts at mulhollandbrand.com. We have been offering decades' worth of combined fence and gate building expertise and can create a custom design for your home. So, when searching for a highly experienced and reputable company that offers custom designer gates and fences, you can trust for exceptional products and services when working with us. Call or visit us online at https://mulhollandbrand.com today.
GET IN TOUCH WITH US TODAY
If you have a project in mind, would like to see our prices, or simply want to check out our inventory in person; good news.  We have factory tours and a showroom to help you plan out your current or future project. Call us up and talk to any of our friendly staff and ask us about our current schedule, or to explore ways we may be able to help you with your goals.  If you'd like to see our latest projects, explore our inspiration gallery or follow us on Instagram, where we ongoingly post our latest completed projects.
Click the live chat at the bottom of the browser window and connect instantly with our team of experts.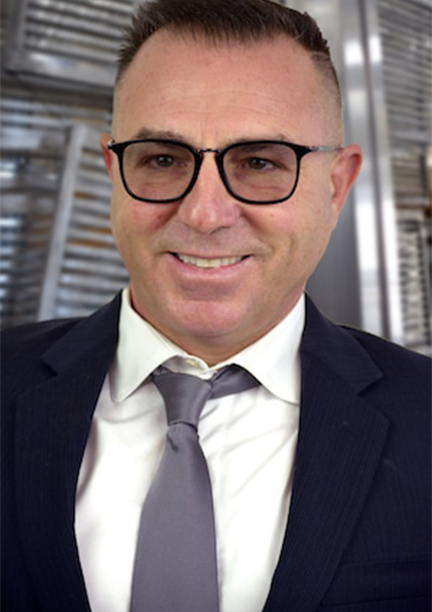 Avi Ben David is the CEO of Mulholland Brand, one of the top producers of aluminum goods in LA. He has been a part of the business from its inception in 1994 and has contributed to its growth. Avi has a solid foundation in the industrial sector from his father, who taught him the craft.
"Mulholland Brand prioritizes customer satisfaction. We're grateful for customer loyalty and thank them for choosing us."