One of the best ways to boost the appearance of your backyard is to invest in a privacy fence for your home. You can choose from a variety of styles for a truly unique design. These fences are a great way to help you and your family enjoy spending time outside without worrying about your neighbors
Here are a few of the top reasons to install aluminum privacy fencing for your backyard.
1. Security
One of the main benefits of installing any kind of fence to your property is the instant added security. By adding a perimeter fence to your property, you add a barrier of protection to your property. Having a fence allows you to determine who can enter your property and deters any unwanted visitors from thieves.
2. Child and Pet Safety
If you have any open yard, it can be scary to let your children or pets play unsupervised. By adding a fence you block access to the street and outside of the property ensuring any children or pets will always be kept within the safety of your property. They can play freely without the worry of anyone wandering off.
3. Design
The biggest factor when searching for a privacy gate, is obviously the privacy it provides to your property. This goes hand in hand with the other two features we just outlined. By blocking visibility to your property, it instantly creates a safer environment. With many designs available, and the customization able to be made to aluminum, your can create a gate that provides the exact amount of privacy you'd like. Whether you're only trying to block views of the front of the house from strangers on the street, of cover your patio from the particularly noisy neighbor aluminum privacy fencing is perfect for you.
Mulholland Security Centers, LLC specializes in aluminum fencing for a wide range of clients in the Los Angeles area. We strive to always exceed the expectations of each customer, as providing top-quality service is always our top priority. Check out our website at https://mulhollandbrand.com to learn more about the many benefits of installing aluminum fencing for your home!
GET IN TOUCH WITH US TODAY
If you have a project in mind, would like to see our prices, or simply want to check out our inventory in person; good news.  We have factory tours and a showroom to help you plan out your current or future project. Call us up and talk to any of our friendly staff and ask us about our current schedule, or to explore ways we may be able to help you with your goals.  If you'd like to see our latest projects, explore our inspiration gallery or follow us on Instagram, where we ongoingly post our latest completed projects.
Click the live chat at the bottom of the browser window and connect instantly with our team of experts.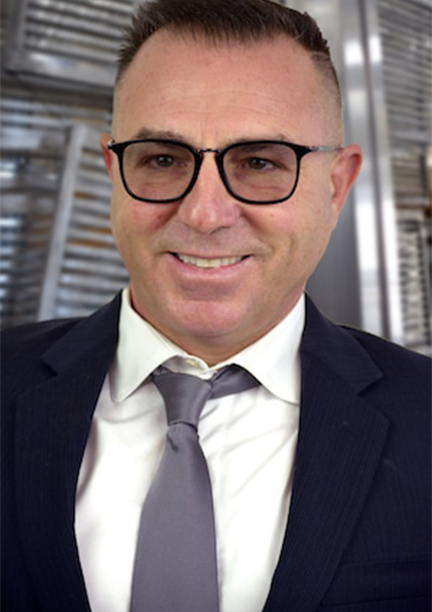 Avi Ben David is the CEO of Mulholland Brand, one of the top producers of aluminum goods in LA. He has been a part of the business from its inception in 1994 and has contributed to its growth. Avi has a solid foundation in the industrial sector from his father, who taught him the craft.
"Mulholland Brand prioritizes customer satisfaction. We're grateful for customer loyalty and thank them for choosing us."