click here to watch live @ 1:00 pm
Topic of Event: NEW FRONTIERS IN SCREENING, DIAGNOSIS AND CANCER PREVENTION
Join us on Sunday April 18th at 1:00 p.m. at the Mulholland Brand factory in Canoga Park, California for an incredible event with:
Dr. Edmond Rambod, discussing the new frontiers in cancer screening, diagnosis and prevention. He is a Medical doctor, transformational leader, serial entrepreneur, executive, and accomplished inventor.
Ms. Paige Levy, Special guest speaker & two-time cancer survivor Paige Levy will also sharing her story & what helped her through the process. Ms. Levy is a judge, fitness competitor, and a well known speaker and advocate for women's issues.
Space is limited. RSVP by filling out the form below.
What:
Women's Talk with Dr. Edmond Rambod to Discuss New Frontiers in Screening, Diagnosis and Cancer Prevention. This paramount event is hosted by Mulholland Brand
When: April 18, 2021, at 1:00 pm
Agenda
01:00 PM – Gathering over refreshments & hors d'oeuvres
01:30 PM – Welcome from Mulholland Brand
01:40 PM – Introduction and Talk – Guest speaker & two-time cancer survivor Paige S. Levy
01:55 PM – Introduction and talk- Dr. Edmond Rambod
02:40 PM – Q & A
03:00 PM – Adjournment
Where:
Mulholland Brand
21260 Deering Court
Canoga Park CA 91304
How:
RSVP for attendance via the form below or email

[email protected]

**** Please note that masks and social distancing are required at this event ****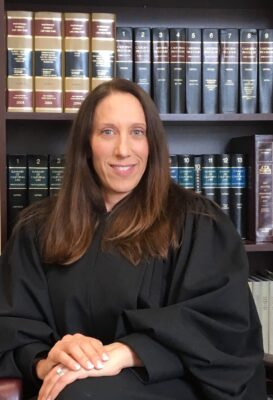 About Paige S. Levy
Paige Levy is a judge, fitness competitor, wife and two-time cancer survivor.
She is a prolific presenter and often speaks on women's issues.
In February, 2021, Paige hosted a segment on women in law and business at a nationwide on-line event.
She has survived cancer in 2013 and again in 2014.
Paige believes that women should be empowered to advocate for themselves in making healthcare decisions. She has used fitness and competition to improve her health and assist in her cancer recovery.
Paige has won multiple gold and silver medals as well as taken home titles in various fitness events over the years since her treatment and recovery.
She has found the support of her husband and family to be her greatest ally in this journey of health and healing.
About Dr. Edmond Rambod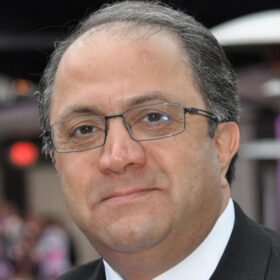 Edmond Rambod is a transformational leader, serial entrepreneur, executive, accomplished inventor, and a Doctor of Medicine.
Edmond has more than 25 years of executive background and management experience with a focus on applications of technological innovations in medicine and the creation of intrinsic value for the projects, companies, and shareholders.
Together with challenging the norms, Edmond's strength is in the fusion of his disciplined management style and cross-functional multidisciplinary and transdisciplinary knowledge and experience, unrelenting and methodical approach in innovation and creating sustainable products and results in MedTech and medical device fields.
He is the founder, current Chairman, and CEO of Quantason Medical, a Delaware limited liability company, pioneering in the field of real-time, image-based, hybrid ultrasound and spectroscopy (IDUSTM) for target acquisition and positioning with a range of medical and non-medical applications.
Quantason has perfected the principal implementation of IDUSTM for preemptive breast screening and invasive ductal (DCIS) prevention. Under Edmond's management, Quantason has grown rapidly to become a $40M startup.
Recently, Edmond has served on the Advisory Board of ORBIS Diagnostics, Ltd. a New-Zealand company with a technology and process for rapid, high volume, low cost, highly accurate, and reliable quantitative COVID-19 mass immune screening platform for airports and passenger planes.
Previously, Edmond served as a senior scientist at the California Institute of Technology (Caltech) and an advisor to major medical device and MedTech companies. In 2000, he founded BioQuantetics, a California Corporation that devised the principles of system architecture of the two-pillar real-time ultrasound and spectroscopy platform, which conceptually transforms the utilization of traditional sonography for targeted image-based medicine, screening, and diagnosis.
Edmond has invaluable industrial experience and previously served as the Chief Scientific Officer of a publicly-traded company, National Quality Care, Inc. (NASDAQ: NQCI), where he invented the core technology of extracorporeal wearable renal and cardiac devices, sold to Fresenius Medical Care.
Edmond is an expert on cardiac implantable devices and is the inventor of several medical technologies and devices including image-based dynamic ultrasound spectrography (IDUSTM), a wearable artificial kidney (WAKTM), and wearable ultrafiltration device (WUDTM), and others.
He has successfully raised more than $75M capital investments and grants for his projects and companies.
Edmond was the 1994 awardee of the prestigious Van Dyke Prize of the American Physical Society for outstanding contribution to a better understanding of the intraventricular cardiac flow dynamics. He has co-authored fifty awarded and pending patents.
Edmond possesses multidisciplinary scientific and medical knowledge, has published his work in leading scientific and medical journals, and has lectured in more than 100 national and international scientific, medical and business events. He obtained his engineering and medical degrees from the Technion-Israel Institute of Technology in Haifa, Israel, and his executive MBA from the UCLA University of California, Anderson School of Management at Los Angeles. 
GET IN TOUCH WITH US TODAY
If you have a project in mind, would like to see our prices, or simply want to check out our inventory in person; good news.  We have factory tours and a showroom to help you plan out your current or future project. Call us up and talk to any of our friendly staff and ask us about our current schedule, or to explore ways we may be able to help you with your goals.  If you'd like to see our latest projects, explore our inspiration gallery or follow us on Instagram, where we ongoingly post our latest completed projects.
Click the live chat at the bottom of the browser window and connect instantly with our team of experts.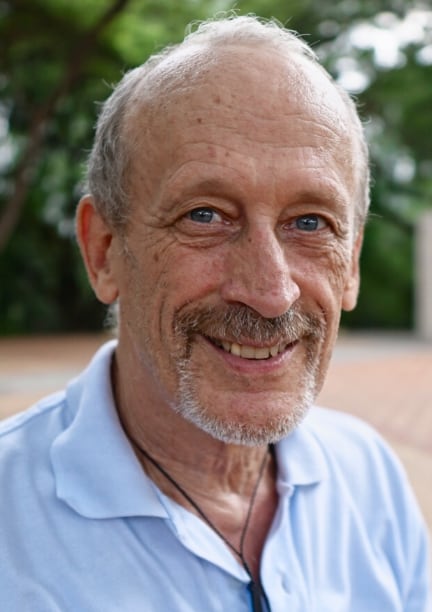 Dan's very enthusiastic about our products and is a true ambassador for our styles and quality.