Avi Ben David here, CEO of Mulholland Brand.
I've been thinking a lot about where we were as a company before the pandemic and where we are today. A lot has changed. In many ways, we are a completely different company than we were in the beginning of 2019. The pandemic has changed us and forced us to adapt. Not just as a company, but as a society, and how we relate to eachother in a community.
This email is a bit different than our normal e-blasts. This is just an introspective reflection on the changes we've made to make this a better company for our employees and for our customers.
When the pandemic hit back in Dec 2019, it was scary. Who can forget the morbid images on social media? Videos across the world of people collapsing in the street, Chinese government officials sealing off apartment buildings with people inside, then Italy's lockdown. The images were very dramatic, and the dread about how the USA would deal with this was palpable.
Early Pandemic Challenges & Growing Pains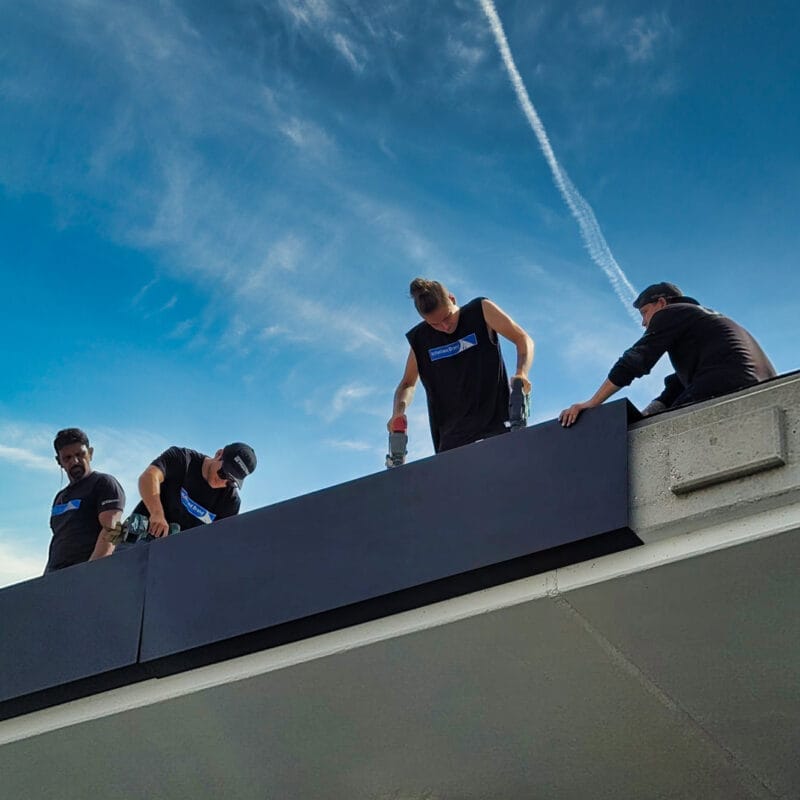 In a lot of ways, when the pandemic hit our shores, our nation (already bitterly divided by politics) was awash in a brand new type of confusion we have never dealt with in our lifetimes. In California, companies were to adapt if they were to survive, not just economically – but we needed to ensure our employees safety. We didn't hesitate one moment when it came to coordinating a gameplan.
At one point, I considered telling our employees, "The company is done. Go home and take care of yourself and your family." Instead, I made a personal video and sent it to our employees. In short, the message was, "Everybody listen, this is what's going to happen. Were going to keep our distance, work with all guidelines by the CDC, federal and state for our safety, but we'll keep going. I understand some of you are concerned and want to stay home, and youre welcome to." But to my shock, the resounding answer from our employees was that every single one of our 80 employees enthusiastically came to work.
We took the necessary precautions with PPE and proper gear to ensure customer safety and respect. And of course, as pandemics go – one of our in-house manufacturers ended up catching covid, and then another, and another, and them boom – our factory (the backbone of our installation business) was closed. And despite all of our precautions with masks, sanitation, and distancing, our administrators got sick, even I got sick.
What many people do not know is that in the middle of all of the covid uncertainties, "Mulholland Security Centers" was in the midst of a major rebrand.
HAVE QUESTIONS? CONTACT US
EARN REFERRAL COMMISSION
Rebranding "Mulholland Security Centers"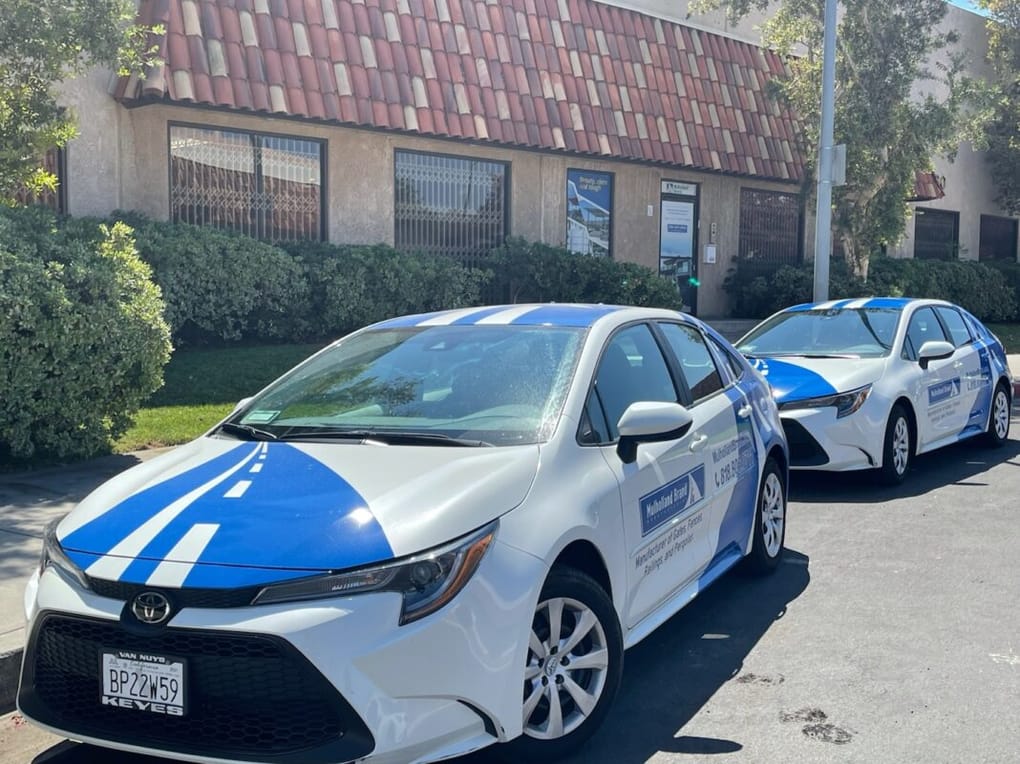 In 2019, we were just setting up our new powder coating facility at our Los Angeles factory. We were updating our company vision, refreshing our product offerings, and making bottom to top changes in how we do business.
For 25+ years, we were "Mulholland Security Centers," handling everything from alarm systems, gate construction, cameras, lockpicking and more. We knew we needed to move focus to our core engineering skilll; what truly made us unique was our ability to produce gates and fences customers love.
We were also pivoting away from iron, steel, and wood, and investing a ton of capital in the best material to build gates and fences – aluminum. We could see the writing on the wall – design and engineering trends in upper-middle class areas were choosing aluminum as a prime building material, something we had a ton of expertise in.
We scrapped our old websites, changed our logo and uniforms, and put a ton of our energy into a full rebrand. We decided "Mulholland Brand" encapsulated the ethos of what we do. For LA residents, the word Mulholland is synonymous with iconic and beautiful parts of Los Angeles, and quality homes. William Mulholland, like Nicola Tesla, was a brilliant engineer. We've put a ton of thought into the engineering of our products to make them beautiful, durable, and a top choice for homeowners looking to beautify and protect their property.
For us, as a bra If you've been on our mailing list, or a frequent visitor of our website over the last two years – youll have seen these brand evolutions first-hand. It was a calculated move that paid off in dividends as business started to pick up.
With everyone stuck at home, the pandemic reinforced the need to have a strong presence online. We knew one of our biggest challenges was our lack of visibiliy. If people could see our quality of engineering and get familiar with the benefits of aluminum, we could get our phones ringing. We started taking better photos, capturing more video, and utilizing the power of social media to get our product out there.
Our engineers know that the power of our product is that once you see it in action, the attention to detail and the way it can easily modernize a classic property, people will want it. One of our customers even told us it's like an Apple product, it is a modern rethinking of how sleek a gate and fence can look.
Providing Customers with Education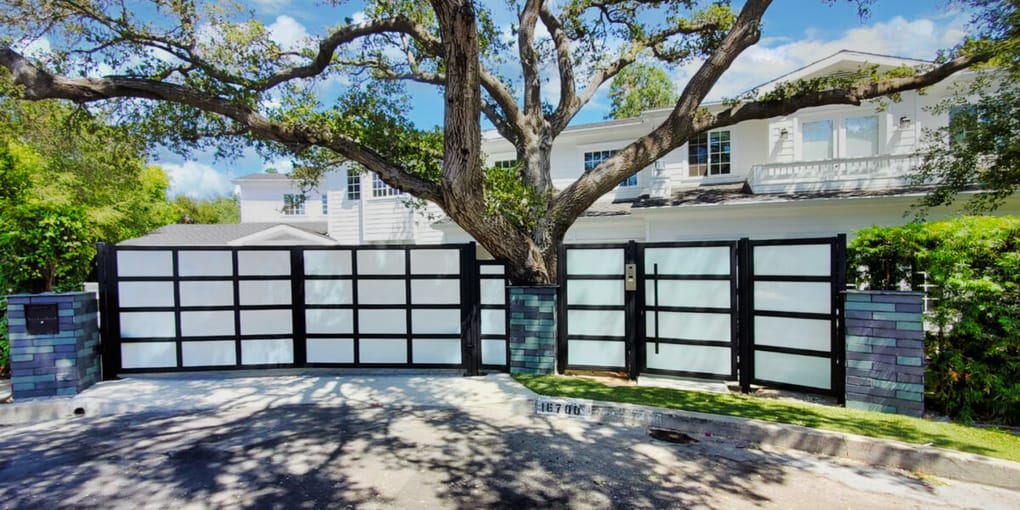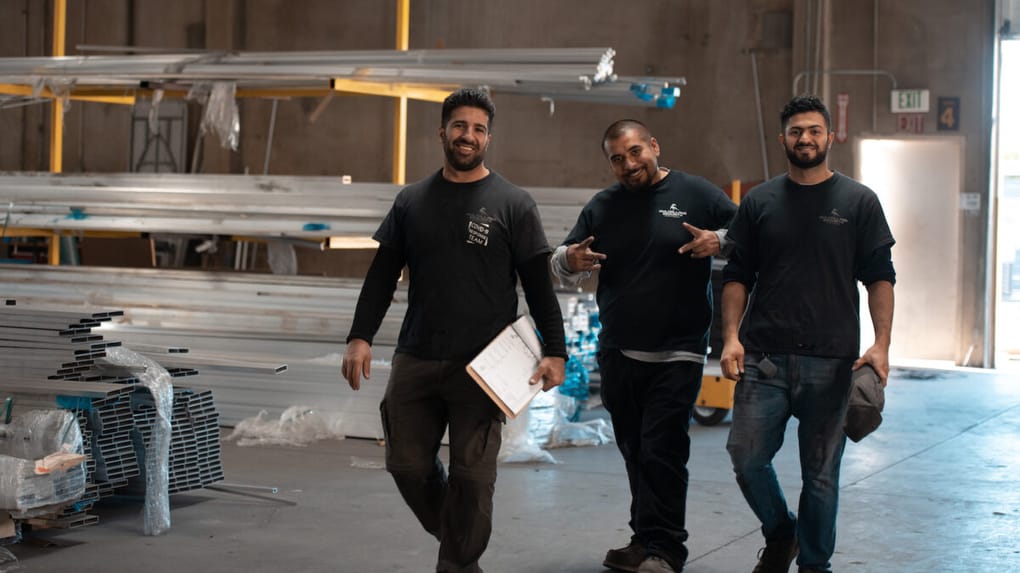 We also began a huge effort to gather all of our in-house experts and create an Education Center for our customers who often need help understanding how to shop for a gate and fence.  Our articles cut through the differences between iron, wood, and aluminum materials, help people navigate the industry, spot scammy contractors, and more. And within months, we started to see our efforts paying off and our articles began to climb to the number one position on Google.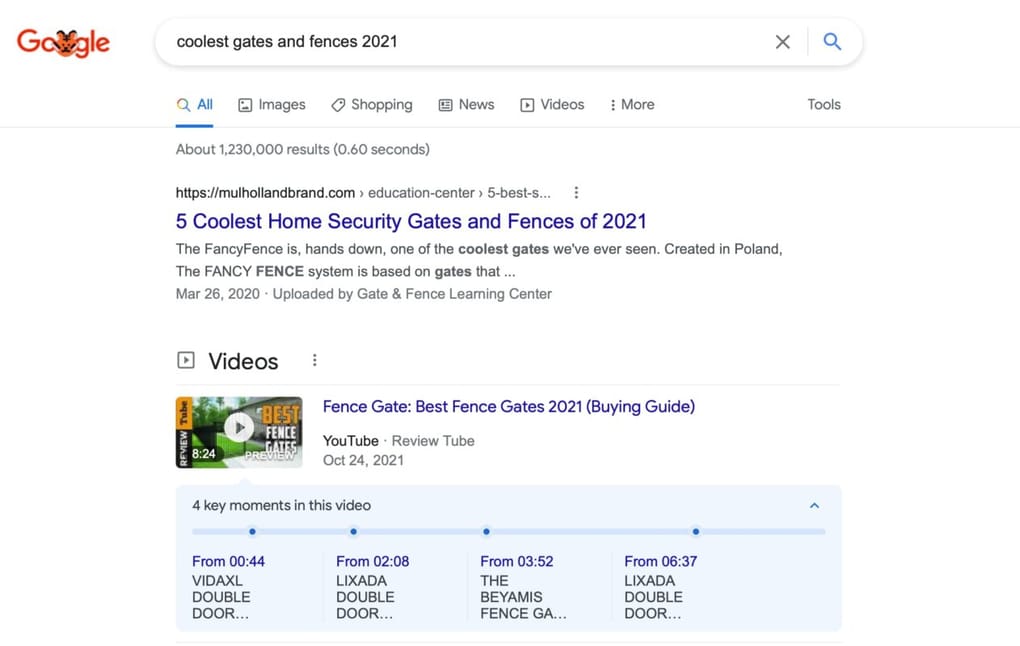 Being in the construction sector, we rely on face to face interaction when we sell. During a pandemic, there are inherent health risks. We adapted covid safe protocols, like many other companies in the valley. Looking back, talking with our team leads Ayard and Ran, we laugh because we don't even understand how we truly made it. Part of it doesn't even make sense. You're looking at all the problems and you hold it in your head and you're going, wow, how did we pass all of that?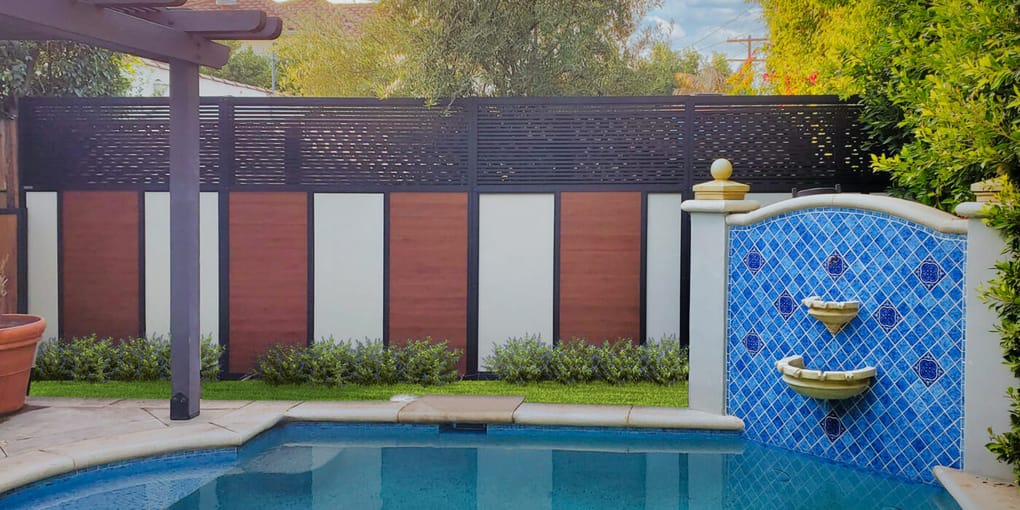 Our Employees Make Us Great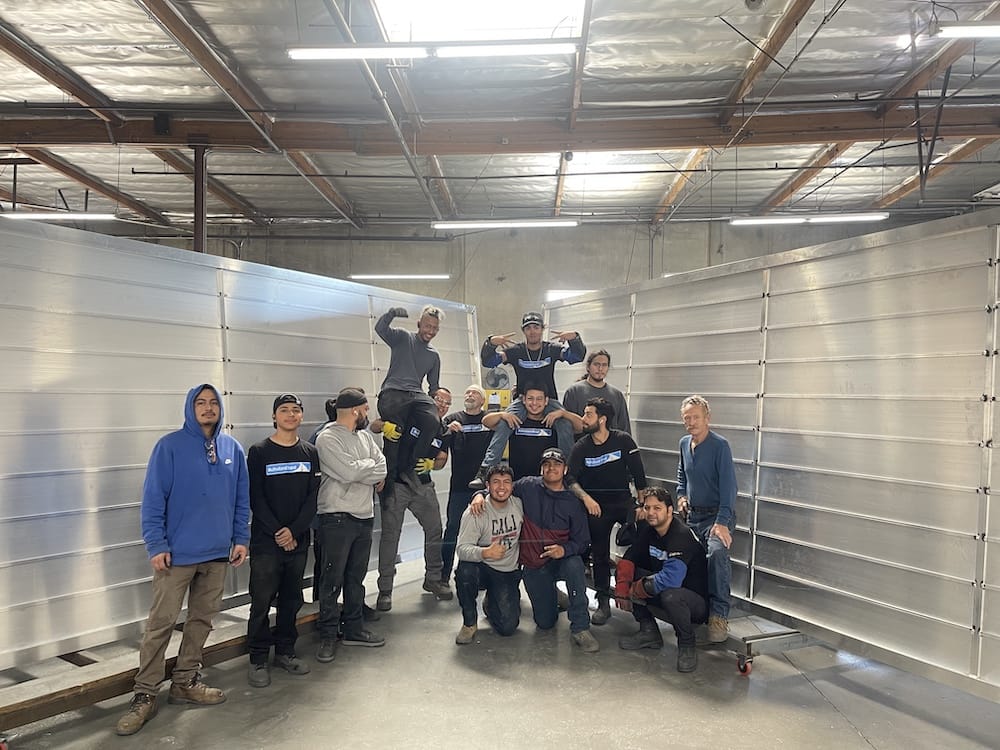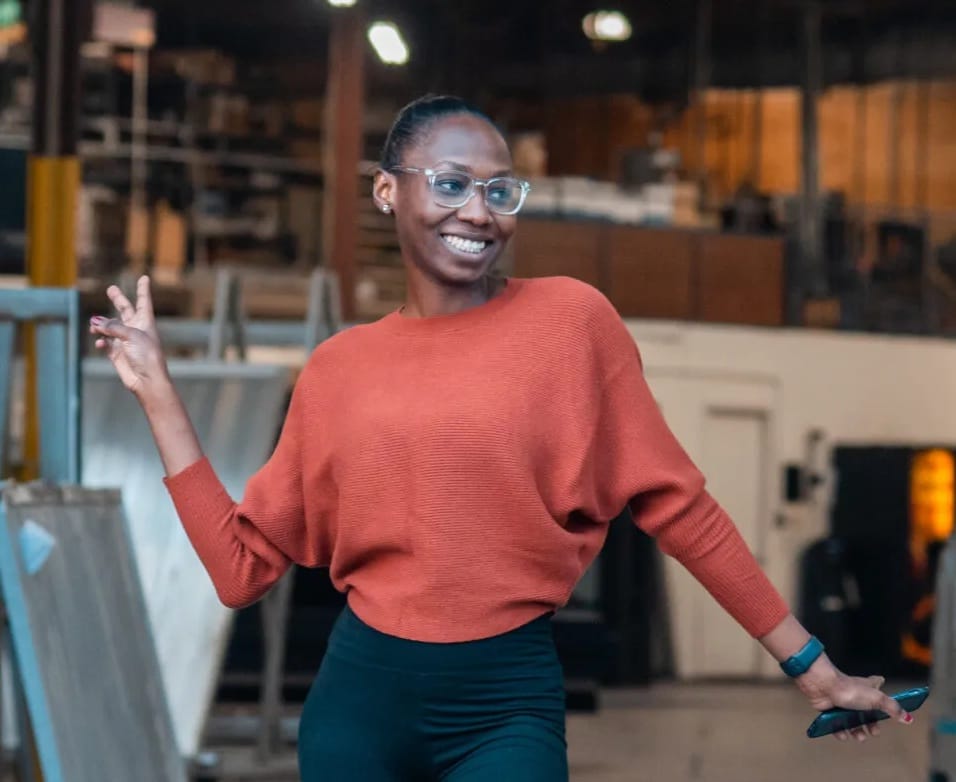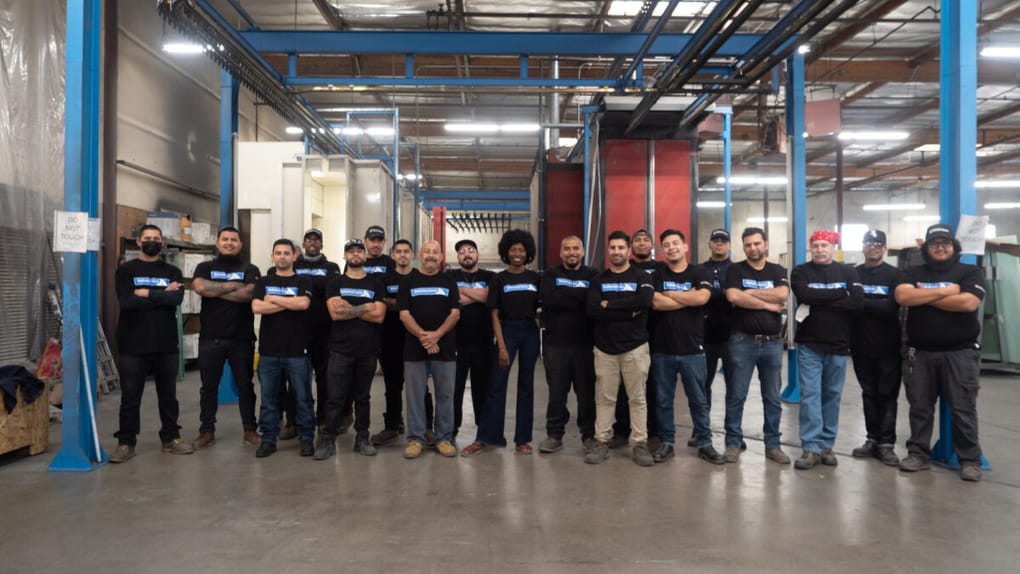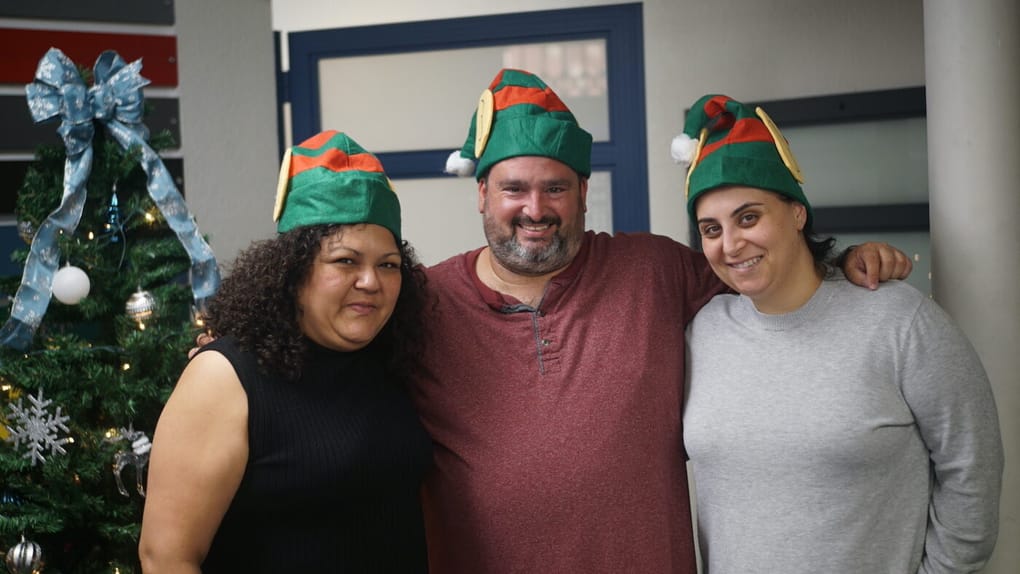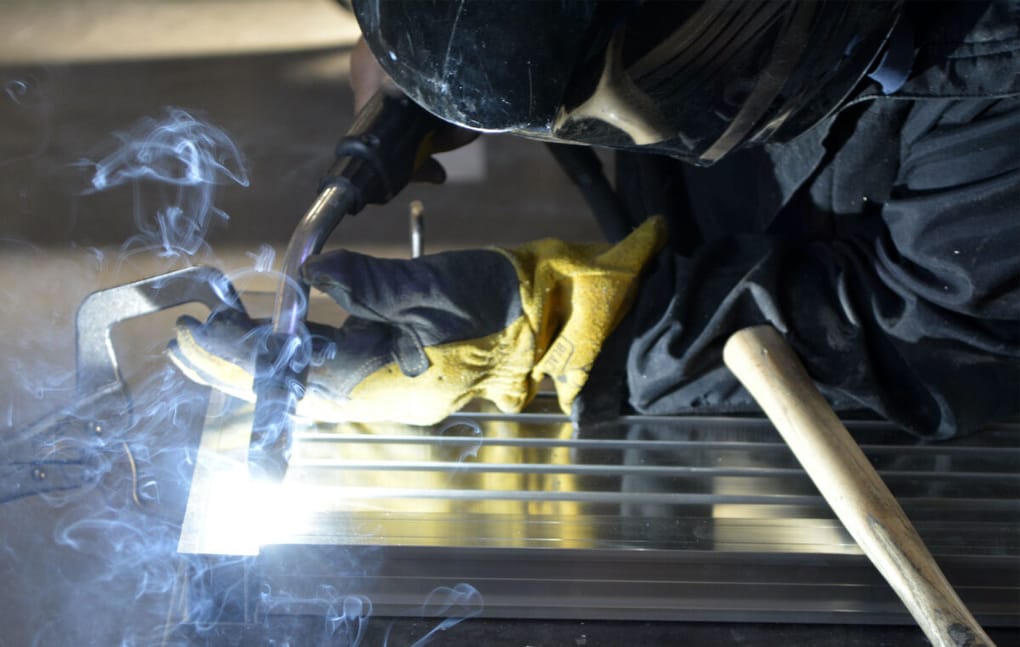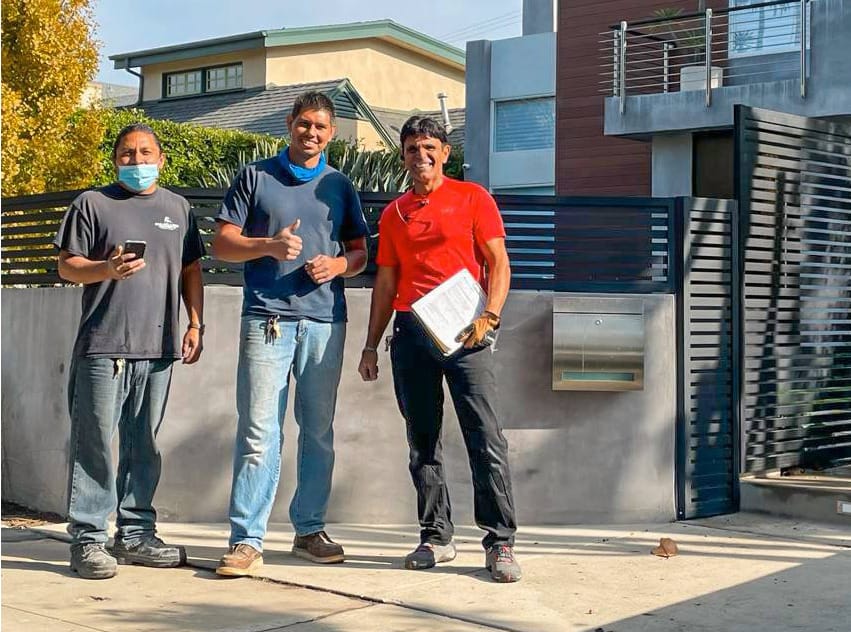 We attribute a lot of it to the skill and strength of our collective family of employees. Maintaining strong internal care of each other, and edifying one another's successes. We also make sure each division of the company is familiar with how all other divisions operate.
The pandemic brought home a few other key distinctions for Americans on a consumer level. Now, more than ever, the ramifications of relying on global trade was impacting us on a life-changing level. At various points, goods and services were unavailable. Many people began to gravitate to our MADE IN THE USA label – not just because it meant we had plenty of stock on-hand, and we were ready to build, but because it signaled a stronger desire to move manufacturing back home.
When team members called out sick, our healthy employees showed comradarie and excellence. People showed up working late hours, even with flashlights to get the projects done, and customer gratitude went through the roof.  
"We are looking back, holding our heads going 'wow', how did we make it and triple business at the same time?" – Avi Ben David, CEO
MEET THE TEAM
GET A QUOTE
Our Factory Upgrades Avoided Supply Chain Issues
It's no secret supply chain issues have crushed local businesses, especially contractors who rely on raw materials to build.  Lumber prices skyrocketed.  Many customers ask why we are able to offer them reasonable prices compared to the competition.  Because we are Made In the USA, with our local factory, we were less reliant on shipments from overseas.  Also – we loaded up our factory with over 16 tons of materials on standby.  With lumber prices skyrocketing, our love for aluminum gave us a winning market strategy.  We were able to skirt around many supply chain issues impacting the construction market, fulfill shorter lead times, and work more efficiently and cheaper than our competitors.
Because of our ample supply of materials, we are still able to work with our 2021 pricelist.  The foresight to make a huge order of aluminum early helped us avoid the shipping and supply chain issues that are still ongoing.  
We don't only undercut our competition's pricing.  We pass the savings off to our customers. For the greater part of 2021, we were able to offer as much as 30% savings on all of our aluminum outdoor products.
VIEW OUR FACTORY GALLERY
Visit Our New Showroom
We're looking to disrupt the gate and fence industry.  We know that customers want the ability to see all of their options, so we opened up a SHOWROOM for customers.While contractors normally go out to your house to write up your scope, we also offer customers the option of coming down to our factory for a cup of coffee and to see all of our latest models and explore customization options.  
Our ethos is, if you can buy a car in a showroom, why not a gate, fence, or pergola? Flexibility and transparency mean everything to customers who are designing a permanent fixture for their home or business.
These are just a few of the changes we've made under the hood, and thanks to the ingenuity of our team and the loyalty and constructive feedback from our customers – we completed over 1,000 installations in 2021.
VISIT OUR SHOWROOM
DOWNLOAD OUR CATALOG
Earn Money by Referring us Clients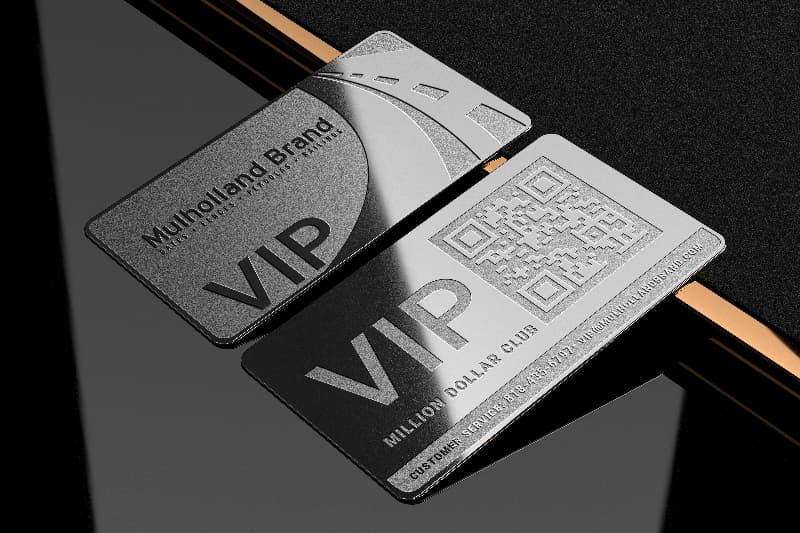 Mulholland Brand "Referral Stars" get our VIP card and become part of our referral program, which entitles you to to special discounts, special events, and commission-based referrals.
So many of our jobs come from grateful customers who have generously referred us. To reciprocate, and show our appreciation, we've started an official referral program to allow you to earn commission for any referrals you send our way.
To become a Mulholland Brand "Referal Star"
Earn supplemental income just for referring us business
Earn 5% commissions on all fabricated materials that we create in our facilities
The person you refer saves money on their invoice as well with our "friends and family" discount.
We will send you a VIP card, which provides you with invitations to special events and unique discounts just for you.
We will send you referrals to your business as well!
In Conclusion – Thank You
These are just a few of the changes we've made under the hood, and thanks to the ingenuity of our team and the loyalty and constructive feedback from our customers – we completed over 1,400 installations in 2021.
We're extremely proud of our family of 80+ employees, and we love that our customers are so satisfied with our work that they are leaving us 5 star reviews on Google.
We have learned so much about ourselves throughout this process, and we hope that other businesses might be able to take away some empowering ideas here. We welcome conversation and we're happy to share more. We're all in this together, to learn from eachother, to grow, and one of the most important lessons I've ever learned in life – breakdowns are invitations for breakthroughs. Breakthroughs that can bring us back to the fundamentals of building connection, operating with integrity and of course – from the heart. Give us a call and let us know how you felt about this email.
If you managed to read through this entire letter – thank you. Give us a call, and tell us your takeaways. We're here to make relationships and help achieve better Los Angeles communities.
Learn More or call us ASAP to talk to us about our latest promotions and discounts by calling us at (818) 538-2478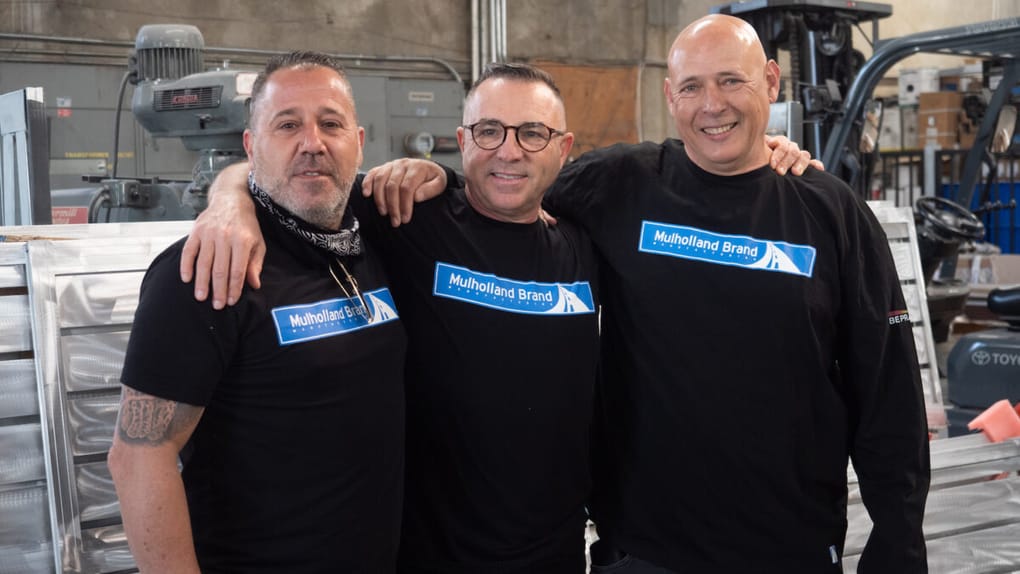 Community Means Everything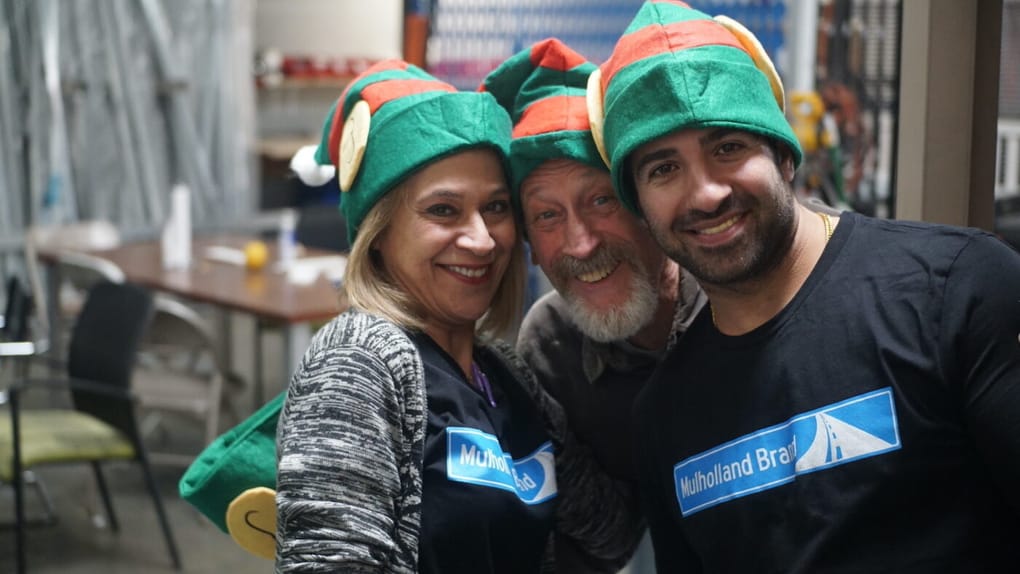 At Mulholland, we understand that community is everything, and that starts with the neighbors on your street. We work with several charities we deeply believe in. We've made holiday donations to the below charities. Consider checking them out!
OUR COMMUNITY OUTREACH EFFORTS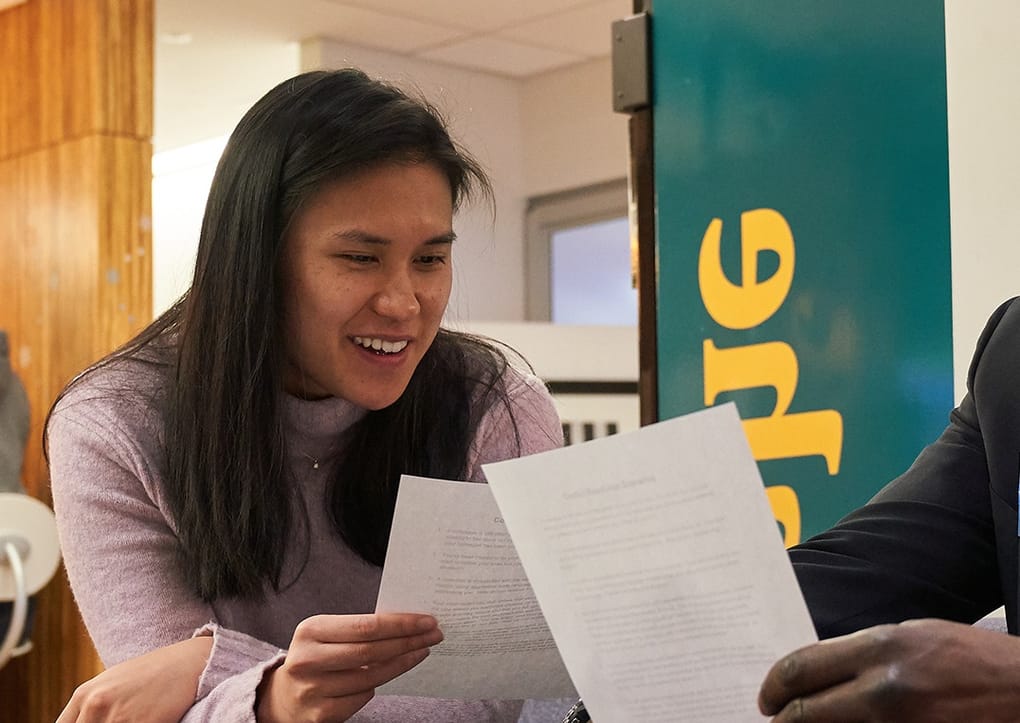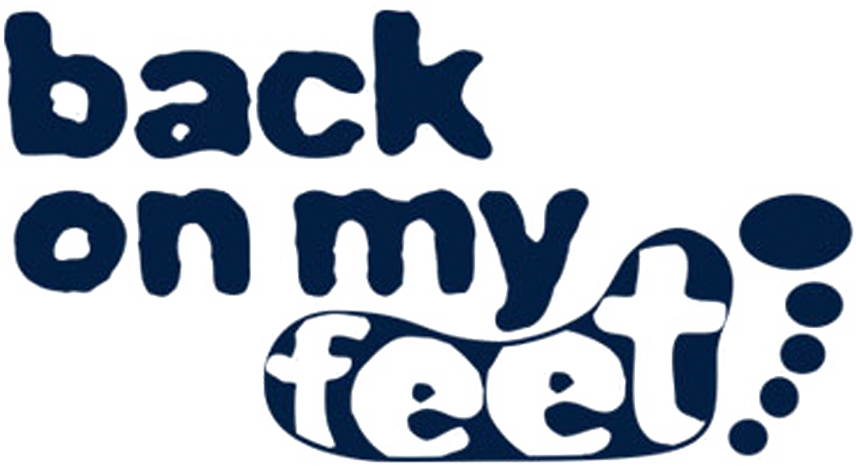 It's no secret Los Angeles has a homeless epidemic. People have very charged emotions about it. Our customers often feel like they are on the frontlines dealing with the impacts of the symptoms of the crisis with rising crime, trespassing, and become personally impacted. We we are in the business of protecting property owners, but we know that work has to be done to assist the rising amount of people on the street, and there's no simple answer. Back On Their Feet is an organization we feel great about, because they deal with the complicated nuances that impact people on the street and help those in need seeking a road back to wellbeing.
VISIT BACK ON MY FEET
Animals are our neighbors too. Humanity can always do better. SPANA helps combat the effects of populations encroaching on wild habitats and helps rescue and care for animals in the poorest communities around the world.
VISIT SPANA
GET IN TOUCH WITH US TODAY
If you have a project in mind, would like to see our prices, or simply want to check out our inventory in person; good news.  We have factory tours and a showroom to help you plan out your current or future project. Call us up and talk to any of our friendly staff and ask us about our current schedule, or to explore ways we may be able to help you with your goals.  If you'd like to see our latest projects, explore our inspiration gallery or follow us on Instagram, where we ongoingly post our latest completed projects.
Click the live chat at the bottom of the browser window and connect instantly with our team of experts.
Avi Ben David is the CEO of Mulholland Brand, one of the top producers of aluminum goods in LA. He has been a part of the business from its inception in 1994 and has contributed to its growth. Avi has a solid foundation in the industrial sector from his father, who taught him the craft.
"Mulholland Brand prioritizes customer satisfaction. We're grateful for customer loyalty and thank them for choosing us."