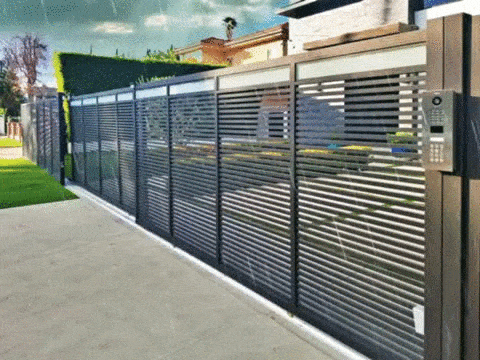 Your aluminum product purchased from Mulholland Brand is more resilient than what you would get from virtually any of our competitors.  It's been designed and engineered to serve you even without care. In any environment: rainy, icy, orat the oceanside, It's going to last longer than wood or iron products even if you just leave it alone!  But we encourage some occasional maintenance even so.
Here we offer some tips that will increase the longevity of your Mulholland product, even well beyond our warranty.
By doing these few things, you can extend the life of your Mulholland Brand fence, gate, or pergola, and keep it beautiful.  Let's go over the finish of your product first.
We finish nearly all of our products* with a very tough and resilient powder-coating. Powder-coating is electronically bonded and then baked onto the metal of your Mulholland Brand products.
What is Powder Coating?
Here is a succinct explanation from the Powder Coating Institute: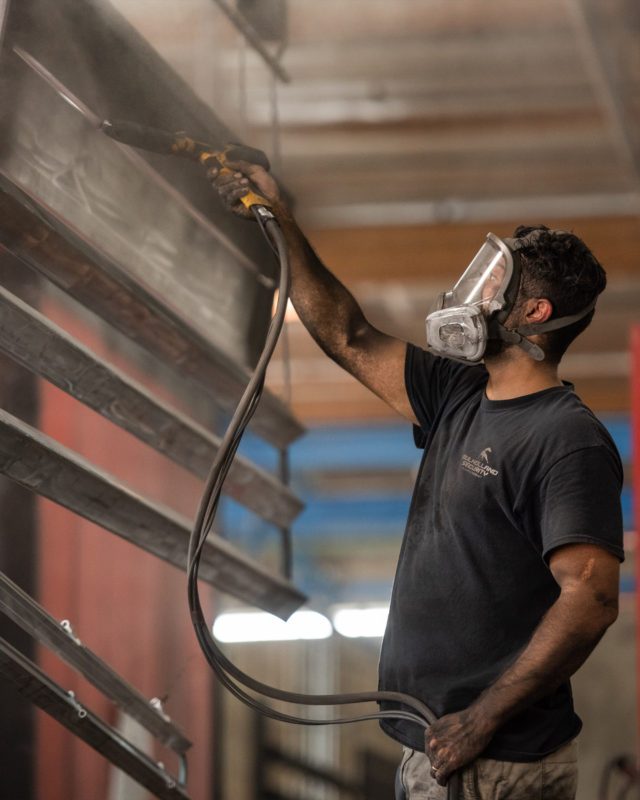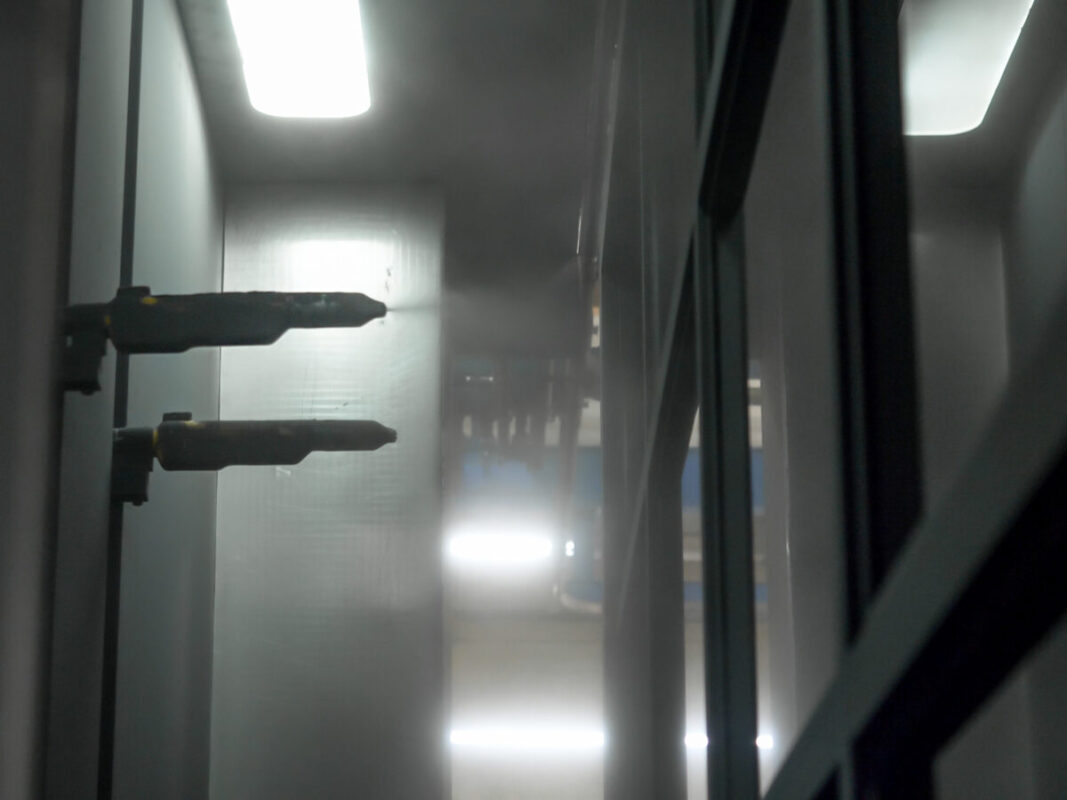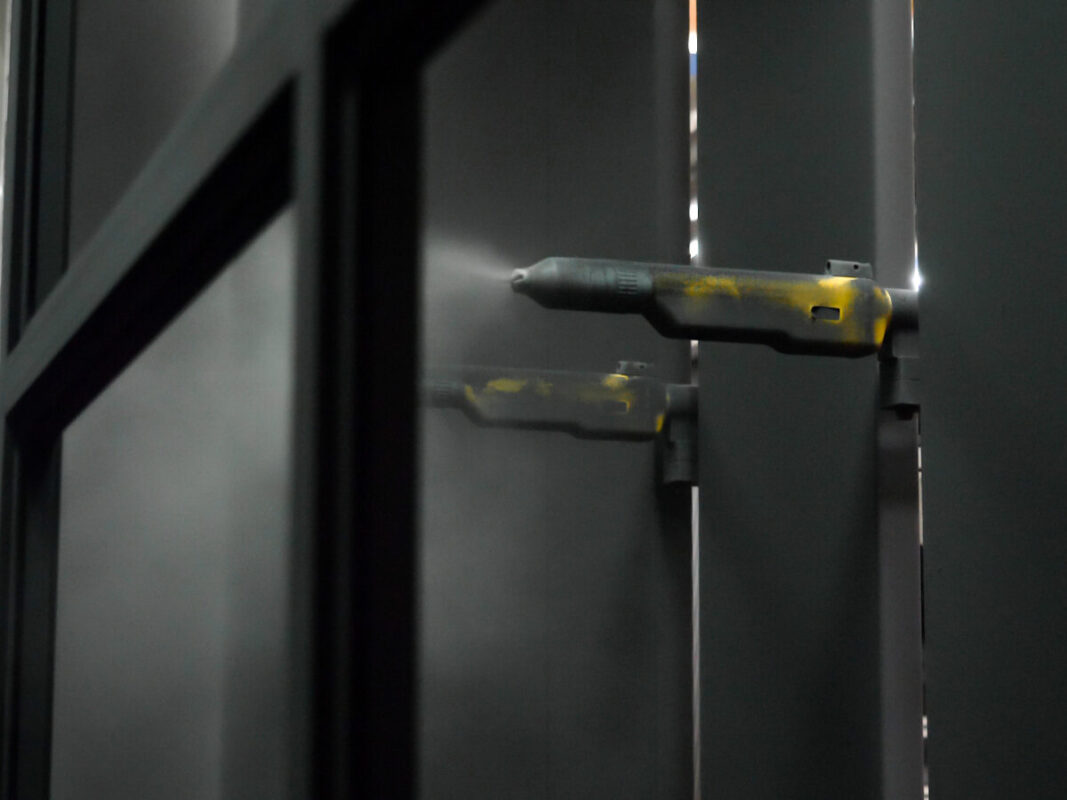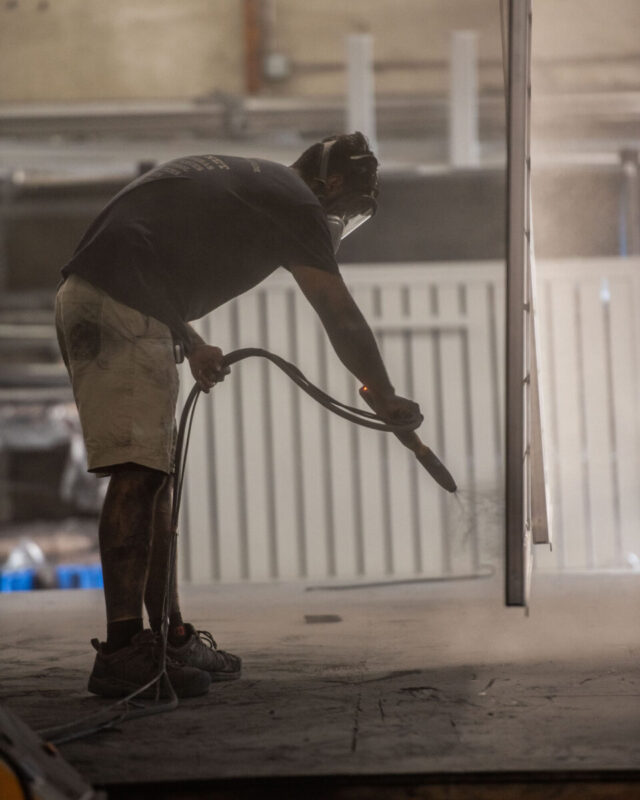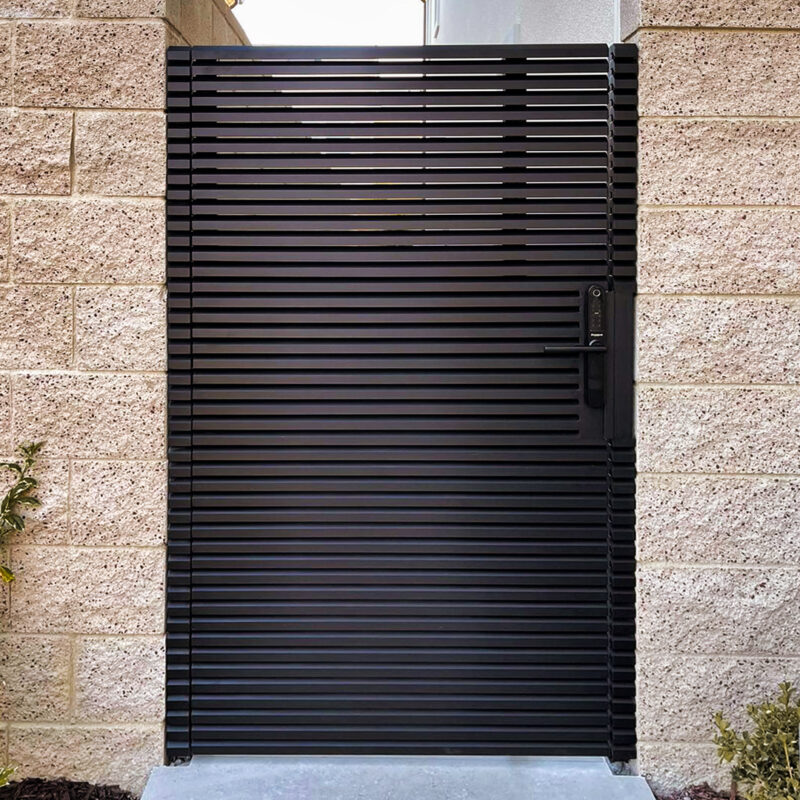 Powder-coating is tougher and more durable than any other finish that can be applied to a gate, fence, or pergola. But it is not indestructible. It will stand up to more abuse than any other standard finish, but you can damage it.
Don't let your kids (or anyone else!) throw baseballs or rocks at it, or strike it with a baseball bat as an example!  As tough as our finish is, it might not stand up against a blow, such as a car striking it, or running into it with your power lawnmower!
And, it's not "vandal-proof". Like most anything, it can be harmed by anyone who deliberately or accidentally strikes it or uses force against it.  Unlike vinyl, heat from a nearby barbecue won't damage it. But don't purposefully try to catch it on fire!
Now that we have mischief-makers, bad drivers, and vandalism out of the way, let's talk about more common things that compromise the durability of your gate, fence, or pergola.
As much as we know about powder-coating, there are people who are even more expert. In this article, we will quote extensively from an industry leader in powder coating, Lane Coatings. We are excerpting extensively from their authoritative article about the care and maintenance of powder-coated finishes. We'd just re-post the article here in its entirety, but there is much in the article that is not pertinent to our products, but more to items unlike ours. (If you want to learn about powder-coating steel products or parking bollards as well, then, by all means, read the entire article!
In this article that you are reading, all that is from Lane Coating's article will be in italics, and not with quotation marks. Where we feel we can be of further help, you will find our comments in roman ("upright").  
These are antagonists to any finish and not particular to powder-coating. Powder-coating will hold up to these better than paint or other finishes.
If you were to not pay any attention to our tips, your Mulholland Brand product would have a longer life span than products that are painted.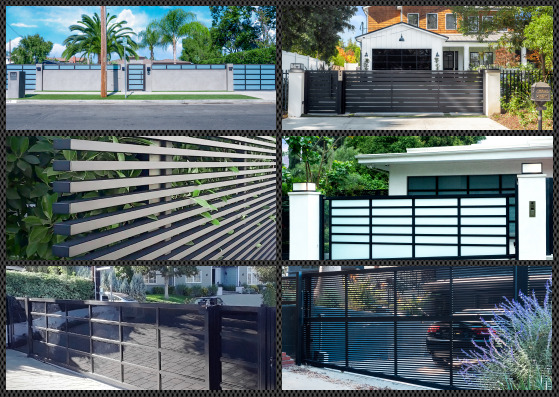 (These "certain weather conditions" in terms of adversely affecting the powder coating on Mulholland Products, are rain, snow, and humidity. Any weather condition bringing with it more moisture.)
* The only products that do not have a final coat of powder-coating are our Woodlike styles, our anodized aluminum railings, the OpenAir retracting railing, and the Fancy Fence gate that retracts into the ground. These products all have their own separate maintenance guides.
**Note that "Electrical current" and "Dissimilar metals" are mentioned in the Lane Coating article as conditions that "will contribute to shortening the life of this type of protective finish." However, these conditions are not discussed any further in their article. 
Let's discuss electrical current first.
I called Lane Coatings and talked with a technician there. First of all, I told him that this was in regards to fencing and gates, and we weren't planning on running any electricity through these! I told him that I still wanted to understand to further my knowledge. 
The technician explained that there are a variety of different special use formulas used in powder-coating, and there isn't an "all-purpose" formula that is a good fit for everything. 
There are coatings that are formulated particularly for insulation, and that an electrical current would not be a problem for these. But more commonly powder-coatings are not intended for use as electrical insulation. He explained that, if one were to pass electricity through a metal that was powder-coated with a formula not specifically intended for insulation, then the coating would be compromised and deteriorate. 
Interesting information! But not at all pertinent to our products. 
Dissimilar materials. 
There's a lot of interesting information in regards to this as well, but all that is pertinent is to not associate steel with aluminum. These two materials don't get along well with each other. In a corrosive environment particularly, steel connected or attached to aluminum will cause the aluminum to corrode quickly. 
Yet steel is frequently used with aluminum in construction. Typically aluminum fences and gates are supported by steel posts! We always install our gates and fences with steel posts.
The handling for this is to coat the steel with zinc. This is standard practice in construction in general, not just with fencing. The zinc coating prevents contact and stops corrosion. 
GET IN TOUCH WITH US TODAY
If you have a project in mind, would like to see our prices, or simply want to check out our inventory in person; good news.  We have factory tours and a showroom to help you plan out your current or future project. Call us up and talk to any of our friendly staff and ask us about our current schedule, or to explore ways we may be able to help you with your goals.  If you'd like to see our latest projects, explore our inspiration gallery or follow us on Instagram, where we ongoingly post our latest completed projects.
Click the live chat at the bottom of the browser window and connect instantly with our team of experts.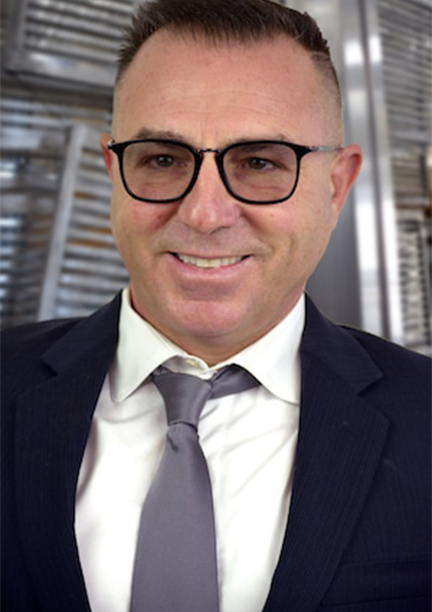 Avi Ben David is the CEO of Mulholland Brand, one of the top producers of aluminum goods in LA. He has been a part of the business from its inception in 1994 and has contributed to its growth. Avi has a solid foundation in the industrial sector from his father, who taught him the craft.
"Mulholland Brand prioritizes customer satisfaction. We're grateful for customer loyalty and thank them for choosing us."